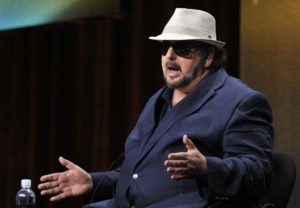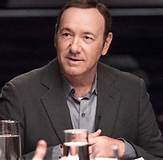 In the wake of the Harvey Weinstein scandal, men across the world are continuing to resign, be fired or face intense criticism over a slew of allegations of sexual harassment and assault that have surfaced.  Accusations against those in Hollywood, the media industry, universities, restaurants and the highest reaches of government have revealed inappropriate conduct from many notable men.  The list of those accused of sexual harassment or misconduct continues to grow each day and is sweeping many industries.  Let's take a look at some of those recently accused.
Producer and director Brett Ratner was accused of sexually harassing six women, including actresses Olivia Munn and Natasha Henstridge.  Director James Toback was accused of sexually harassing over 300 women over several decades, including Julianne Moore, Selma Blaire and Rachel McAdams.  Chris Savino, 46, an animator and writer best known for creating The Loud House, was fired from Nickelodeon after multiple women lodged complaints against him, the network confirmed in a statement.
Actor Kevin Spacey has been accused of sexual harassment by actor Anthony Rapp, who claims he was 14 when Spacey made advances towards him in 1986. Spacey apologized to Rapp via Twitter.  The actor also came out as gay in the statement which drew criticism as an attempt at distracting from disturbing claims against a child.   Several other accusers have come forward against Spacey, including a former House of Cards crew member, filmmaker Tony Montana and actor Rob Cavazos.  On Oct. 31, Netflix announced it would shut down production of the sixth and final season of Cards "until further notice."  In addition, the International Academy of Television Arts and Sciences said it would no longer honor Spacey with the 2017 Emmy Founders Award.
In the media industry, Michael Oreskes, NPR's senior vice president for news, has resigned after multiple women accused him of kissing them without their consent during meetings for possible employment.  At least a dozen women have accused journalist Mark Halperin of sexually harassment or assault, with at least some of the incidents during his time as political director at ABC News.  Lockhart Steele, the editorial director for Vox Media, was fired after engaging in several incidents of sexual misconduct.  Roy Price, the head of Amazon Studios, quit five days after being put on leave after a producer accused him of sexual harassment.
Celebrity chef John Besh stepped down from the company he founded after about two dozen current and former female employees accused him and other male workers of sexual harassment in what they described as a hostile corporate culture where sexual harassment flourished.  The New Republic's publisher, Hamilton Fish, has been placed on leave, after a slew of allegations of sexual harassment when he was the president of The Nation Institute.  The New Republic's most prominent longtime editors, Leon Wieseltier, was also fired over sexual harassment allegations.
Meanwhile, two top staff members at the Service Employees International Union (SEIU), have been ousted over sexual harassment allegations.  National leader Kendall Fells has resigned and Detroit leader Mark Raleigh has been fired.   Three Dartmouth professors, Todd Heatherton, Paul Whalen and William Kelley from the Department of Psychological and Brain Sciences- have been put on paid leave amid a criminal investigation into accusations of sexual harassment and misconduct.