1 day ago
·
by
HealthInsurance4Everyone
·
Comments Off

on Pennsylvania Officer Charged With Manslaughter In Fatal Shooting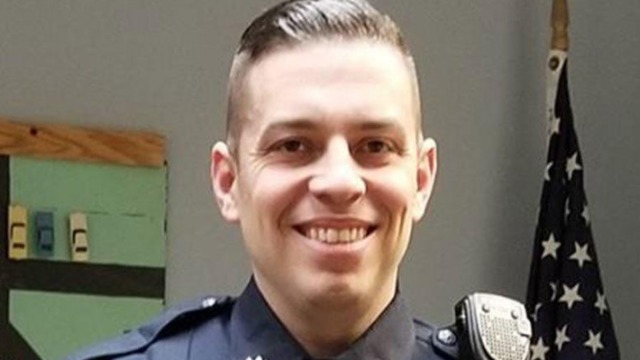 In Pennsylvania, South Whitehall Township Police Officer Jonathan Roselle has been charged with manslaughter for fatally shooting 44-year-old Joseph Santos.  The shooting happened July 28 along a busy highway near Dorney Park in South Whitehall Township.  Officer Roselle was investigating reports of a Latino man interfering with traffic when he encountered Santos.
Officer Roselle was initially monitoring traffic when a woman came to him about a man who had approached and tried to enter her vehicle.  At least one other driver told the officer that a Latino man was jumping on cars and interfering with traffic.  When Roselle encountered Santos, the officer found him bleeding.  Roselle notified dispatchers of a man with possible mental issues and requested more units at the scene.
According to several videos captured by bystanders, Santos went on to hit and jump on the officer's car.  Santos is seen walking away from Roselle and his vehicle. At some point, Santos struck the driver side of the officer's SUV and jumped on the hood of the vehicle. Once off the hood, Santos continued to hit the side of the vehicle, eventually leaning on the SUV.  Roselle ordered Santos during this time to back away from the SUV.  Some of the bystander videos of the encounter captured this.
They also show Santos walking away from the Roselle's vehicle and then turning back around to walk toward the officer. Roselle is heard yelling for Santos to "get on the ground," but Santos does not comply. Shortly after, Roselle shot Santos five times and Santos is seen falling to the ground.
While announcing the charges at a press conference, Lehigh County District Attorney Jim Martin told reporters that "in this case, there is no evidence that Mr. Santos was armed with any weapon and no evidence that he had committed or attempted a forcible felony."  Officer Roselle, 33, who was on patrol by himself for fewer than five months, "killed under an unreasonable, mistaken belief that he was justified" in fatally shooting Santos, Martin added.
Officials said Roselle remains on administrative leave, while the investigation into the shooting continues.  The rookie cop previously served in the U.S. Army and did a tour in Afghanistan.  Roselle graduated from the Allentown Police Academy last year and completed about 13 weeks of field training before being allowed to patrol by himself, the district attorney said.  Martin acknowledged Santos' bizarre behavior but added that when Santos walked toward the officer again, "he was not running or rushing toward the officer. He did not have anything visible in his hands. He was not clenching his fists. He did not present a threatening posture. He was plainly not armed with any type of weapon."  Martin also said Santos was heard saying "Don't do it" before Roselle shot him.
Though Santos failed to comply with the officer's "legitimate" demands to get on the ground, Martin said, there is nothing objective that shows Roselle "was in danger of imminent serious, bodily injury or death."  Martin added that Roselle told the first responding officer immediately after the shooting that he thought he "f****d up," and that he didn't know what to do because Santos kept advancing toward him. He repeated his "f****d up" comment to his shift supervisor at the scene.
After Santos' death, family members and community leaders asked why the officer didn't first use non-lethal force to subdue him. Martin confirmed that Roselle was equipped with a baton, pepper spray and a Taser.  All items were examined and found to be functional.