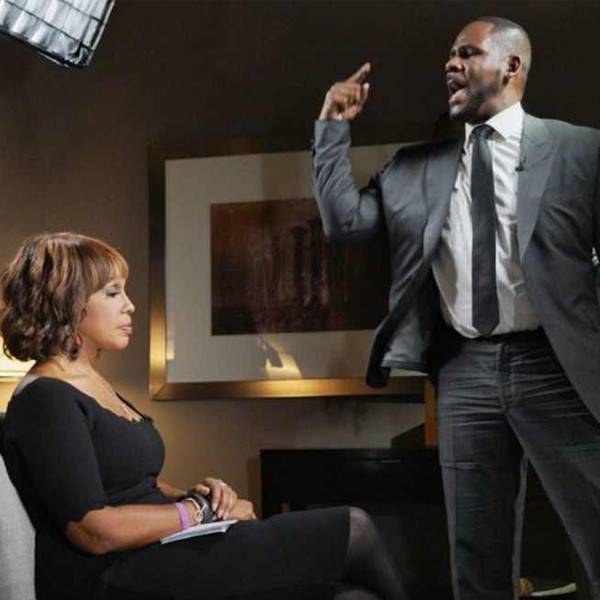 R&B singer R. Kelly's legal troubles seem far from over with Chicago police charging him with failure to pay more than $161,000 in child support owed to his ex-wife Andrea-for their three children.  The arrest came just two weeks after he was arrested and charged with 10 counts of aggravated criminal sexual assault against four women and girls—three of whom were under the age of consent at the time.  Prosecutors say three of Kelly's victims were underage girls and that Kelly abused them over a span of about a dozen years.  Kelly was once again released from custody after someone paid his bail three days after his arrest.
His second arrest came just hours after an interview with Gayle King where he became visibly upset and was screaming and cursing.  During the interview, which broadcast on "CBS This Morning," Kelly again denied the allegations that have followed him for years as well as the more recent allegations that he is holding several young women in what has been described as a sex cult.  The 52 year old singer went from tears to yelling throughout the interview as he claims that the accusations are lies.  During the tense interview, at times, Kelly jumped from his seat, standing over King as he yelled and pounded on his chest.
Kelly: "I didn't do this stuff! This is not me! I'm fighting for my [bleep] life! Y'all are killing me with this [bleep]! I gave y'all 30 years of my [bleep] career!"
Gayle King: "Robert."
Kelly: "Thirty years of my career, and y'all are trying to kill me!"
During the interview, when asked about whether he pays child support to his ex-wife, he claimed to only have about $350,000 left in his bank account.
Kelly has faced scrutiny for more than a decade, though you wouldn't know it by looking at his record sales over the years.  He is notably known for his music as much as the allegations involving underage girls.  It's been well-known that Kelly settled four cases involving underage girls before his 2002 indictment.  During the six years it took that case to go to trial, Kelly churned out hits like "I Believe I Can Fly,"  "I Wish" and "Fiesta".  He was eventually found not guilty and though the allegations were well known, they faded from the publics' mind as his record sales soared.
Attention to the allegations were reignited in January after the six-part Lifetime docuseries "Surviving R. Kelly" aired.  It featured interviews with seven accusers and former members of his inner circle. They all said Kelly preys on vulnerable women and young girls.  All of the girls were willing involved with him but were underage at the time.  They claim that at the time, they loved him and began their relationships believing they had a special connection but began to realize that he had a sickness.
Gayle King also asked King about the two women that currently live with Kelly, whose parents both claim he has isolated them- abusing and brainwashing their daughters.  Aspiring singer Jocelyn Savage, 23, met Kelly when she was just 17 years old and has been living with Kelly since she was 19.  She broke off contact with her parents soon after she began living with him.  Another aspiring singer, Azriel Clary, 20, also met Kelly when she was 17 years old and she broke off contact soon after moving in with him.  In an interview with Gayle King, Clary and Jocelyn defended R. Kelly saying, that their parents are just after money and that they were happy being his girlfriends and living with him.  R.Kelly was in the room during the interview.