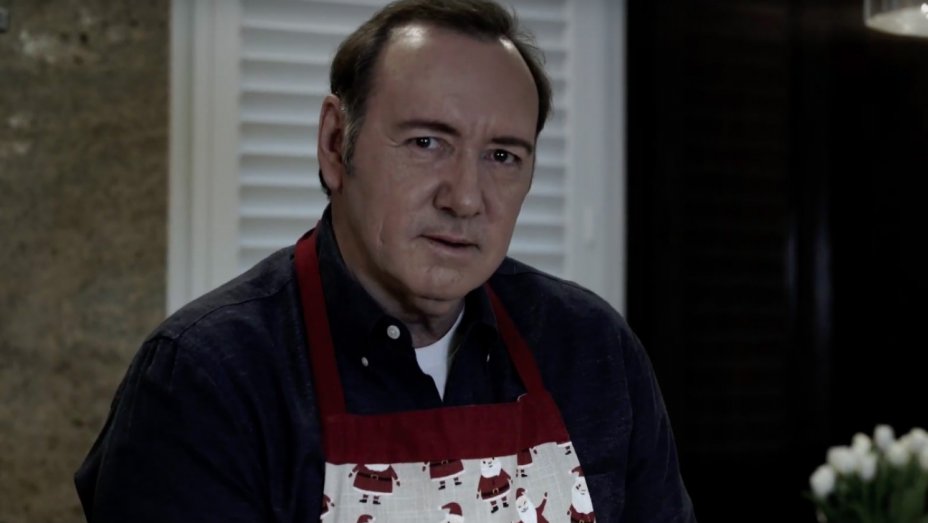 The actor Kevin Spacey has been charged with felony sexual assault for allegedly sexually assaulting a teenager in a bar in Massachusetts in 2016.  A public show-cause hearing was held for the case Dec. 20 where Clerk Magistrate Ryan Kearney issued a criminal complaint for the charge against Kevin S. Fowler, also known as Kevin Spacey.  Spacey is due in court on January 7 to face the felony charge that could bring him up to five years in prison. Spacey has denied the charges.
The alleged assault on a male victim took place at a Nantucket bar in July 2016.  Last year, former Boston TV news anchor Heather Unruh held a press conference to share her son's allegation of sexual assault against Spacey.  She stated that her then 18-year-old son said was sexually assaulted by Spacey inside the Club Car Restaurant on Nantucket. Unruh says her son was not of legal drinking age but had told Spacey he was and that the actor bought him drink after drink after drink.  "My son was a starstruck, straight 18-year-old young man who had no idea that the famous actor was an alleged sexual predator or that he was about to become his next victim," she said at the time. "When my son was drunk, Spacey made his move and sexually assaulted him."
The Nantucket Police Department began its criminal investigation in November 2017, said Massachusetts attorney Mitchell Garabedian, the attorney for the alleged victim.   The department has since transferred the case to the district attorney's office.  Garabedian said in a statement, "The complainant has shown a tremendous amount of courage in coming forward. Let the facts be presented, the relevant law applied and a just and fair verdict rendered."  Multiple men have come forward with accusations of sexual assault and harassment against Spacey since October 2017, which prompted Netflix to abruptly cut ties with and drop the actor from its hit political drama House of Cards.  Spacey is still under investigation in Los Angeles and in England for other alleged sexual assaults.
Soon after the charges were filed against Spacey, the actor posted a bizarre video to his Twitter account where he portrays his House of Cards character Frank Underwood.  The actor addresses his House of Cards fate while also saying that he knows his fans want him back.  "I know what you want," Spacey begins in Frank's accent. "Oh sure, they may have tried to separate us, but what we have is too strong, too powerful. After all, we shared everything, you and I. I told you my deepest, darkest secrets. I showed you exactly what people are capable of. I shocked you with my honestly, but mostly I challenged you and made you think. And you trusted me, even though you knew you shouldn't. So we're not done, no matter what anyone says. And besides, I know what you want. You want me back."
"Of course, some believed everything and have been just waiting with bated breath to hear me confess it all. They're just dying to have me declare that everything said is true and that I got what I deserved. Only you and I both know it's never that simple, not in politics and not in life," he says. "All this presumption made for such an unsatisfying ending, and to think it could have been such a memorable sendoff." He goes on to say that in both life and in art, nothing should be off the table: "I can promise you this. If I didn't pay the price for the things we both know I did do, I'm certainly not going to pay the price for the things I didn't do."  Spacey ended the 3 minute video by directly calling out his death on House of Cards.  The actor puts on Frank's signature ring before walking off. "My confidence grows each day that soon enough, you will know the full truth," he says. "Wait a minute, now that I think of it, you never actually saw me die, did you? Conclusions can be so deceiving."