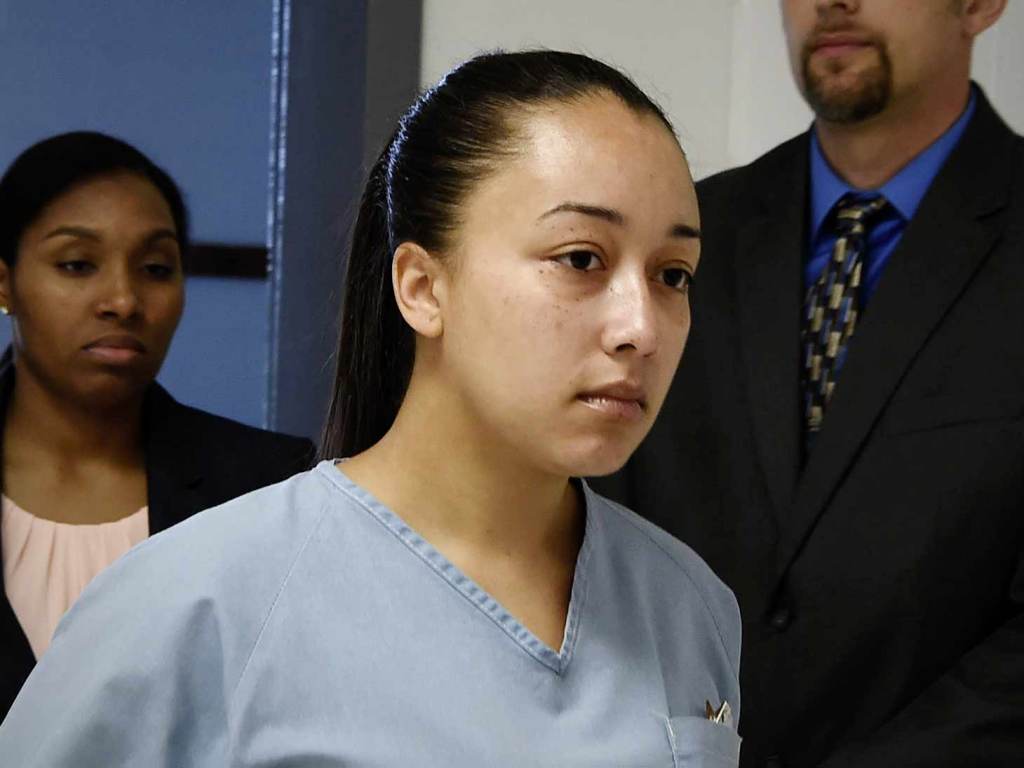 A Tennessee woman who was convicted as a teenager for killing a man while she said she was a sex trafficking victim, was granted clemency.  Cyntoia Brown, now 30, was granted a full commutation to parole by Governor Bill Haslam and will be eligible for release Aug. 7 after serving 15 years in prison.  She will remain on parole for 10 years.  Brown was tried as an adult and convicted of first-degree murder and aggravated robbery.  In 2006, she was sentenced to life for the death of Johnny Mitchell Allen, who paid Brown for sex.
Her case gained national attention and awareness about the toll of human trafficking.  At the time, Brown had run away from home and was living with her 24-year-old boyfriend, a pimp known as "Kut Throat," who Brown said raped her and forced her into prostitution.    According to Brown, on the night of August 6, 2004, Brown, then 16-years-old, met Johnny Mitchell Allen, a 43-year-old real estate broker and US Army veteran, in the parking lot of a Sonic Drive-In in Nashville.  Brown agreed to have sex with Allen for $150.  The two then ordered dinner and Allen drove them to his home.
At some point during the evening, Brown shot Allen in the back of the head with a .40-caliber handgun.  Brown said she feared for her life and shot Allen, 43, while in bed with him because she believed he was reaching for a gun.  She then stole $172 in cash, several firearms, and a vehicle, a Ford F150.  She drove the stolen truck to InTowne Suites where she was living with her pimp.
During her trial, prosecutors argued the motive was robbery and say Allen was shot as he slept. Brown's supporters and lawyer have argued her sentence was too extreme, given her age and circumstances.  Nashville police detective Charles Robinson testified that she told investigators she shot Allen because she feared for her life.  In a letter dated Dec. 12, 2017, Robinson urged Haslam not to grant clemency to Brown.  "First and foremost, Cyntoia Brown did not commit this murder because she was a child sex slave as her advocates would like you to believe. Cyntoia Brown's motive for murdering Johnny Allen in his sleep was robbery."  Among the evidence cited by Robinson, was how Allen's "arms were folded underneath his head and his fingers were interlocked together," which was inconsistent with Brown telling investigators he was reaching for a gun.
Haslam said in a statement that the decision comes after careful consideration of "what is a tragic and complex case. Cyntoia Brown committed, by her own admission, a horrific crime at the age of 16.  Yet, imposing a life sentence on a juvenile that would require her to serve at least 51 years before even being eligible for parole consideration is too harsh, especially in light of the extraordinary steps Ms. Brown has taken to rebuild her life."
While in prison, Brown has earned a GED and an associate degree in 2015 through the Lipscomb Initiative for Education Program with a 4.0 GPA, Haslam said. Brown said she is scheduled to earn her bachelor's degree in May.  Brown said she is committed to live the rest of her life helping others, especially young people.  "My hope is to help other young girls avoid ending up where I have been," she said.
Brown thanked the governor and her supporters in a statement released by her attorneys.  "Thank you, Governor Haslam, for your act of mercy in giving me a second chance," Brown said. "I will do everything I can to justify your faith in me."  Brown said she is grateful for the support, prayers, and encouragement she has received, including from Tennessee Department of Corrections officials.