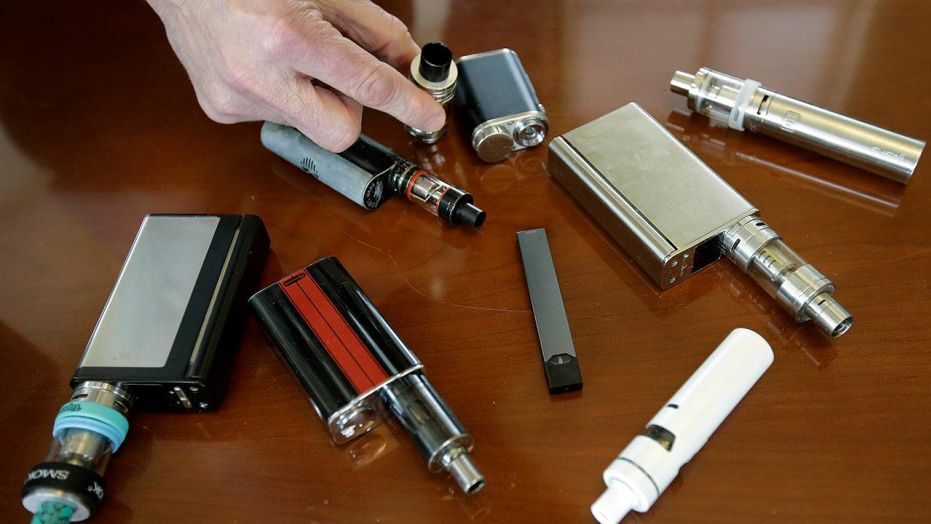 A patient in Illinois is believed to be the first death linked to vaping. Health officials said the patient died after contracting a severe respiratory illness, but did not give details about what the patient was vaping or which device was used. They did not provide details about the patient's identity, saying only that the person was an adult who had vaped recently and then succumbed to a severe respiratory illness.
This comes as the Centers for Disease Control and Prevention has identified nearly 200 possible cases of lung disease linked to vaping in at least 22 states, including 22 cases in Illinois.  The Illinois patients range in age from 17 to 38.  Illinois state officials are working with local health departments to investigate another 12 individuals.  Officials said earlier this week that many patients, most of whom were adolescents or young adults, had described difficulty breathing, chest pain, vomiting and fatigue.  The most seriously ill patients have had extensive lung damage that required treatment with oxygen and days on a ventilator. Some are expected to have permanent lung damage.
Many patients have acknowledged vaping of tetrahydrocannabinol, or (T.H.C.), the high-inducing chemical in marijuana, according to statements from federal and state health agencies.  Officials still don't know whether the ailments have been caused by marijuana-type products, e-cigarettes, or some type of street concoction that was vaped, or whether a contaminant or defective device may have been involved.
The F.D.A. does not regulate what ingredients are used in vaping devices.  The e-cigarette market has broadened to counterfeiters and a range of devices that can be packed with different substances, including marijuana, but also various flavors and concoctions that may be mixed inexpertly.  Some speculate that people are emptying out commercial nicotine pods and filling them up with a combination of T.H.C. oil and other chemicals.  Cannabis liquids and oils have become more widely available online and in many stores. The ingredients may not be disclosed at all so unsuspecting consumers may be exposed to a cocktail of hazardous chemicals.
State health departments are handling most investigations into the respiratory illnesses.  So far, public health officials have declined to say if they are seeing a pattern that would make clear whether the problematic products are made by mass-market companies or counterfeiters, or whether the inhalants involved are standard to many vaping products or made or mixed by consumers themselves.  Even though cases appear similar, it is not clear whether all these cases have a common cause or whether they are different diseases with similar symptoms.
Dozens of young people with an unidentified lung illness have been hospitalized around the country in recent weeks. It's unclear if the condition is linked to the vaping devices or what the patients were smoking before they became sick. A recent study says that e-cigarettes impact people's blood vessels after a single use.  Officials said they don't know why a surge of illnesses is surfacing now since various forms of the battery-powered e-cigarette devices have existed for more than a decade.  E-cigarettes have grown in popularity over the past decade despite little research on their long-term effects.  Millions of Americans use e-cigarettes, with the greatest use among young adults. Lat year, more than 3.6 million U.S. middle and high school students said they had used e-cigarettes in the past 30 days, according to the CDC.