2 months ago
·
by
HealthInsurance4Everyone
·
Comments Off

on Covid 19 Cases Surge As Research On Lasting Effects Continues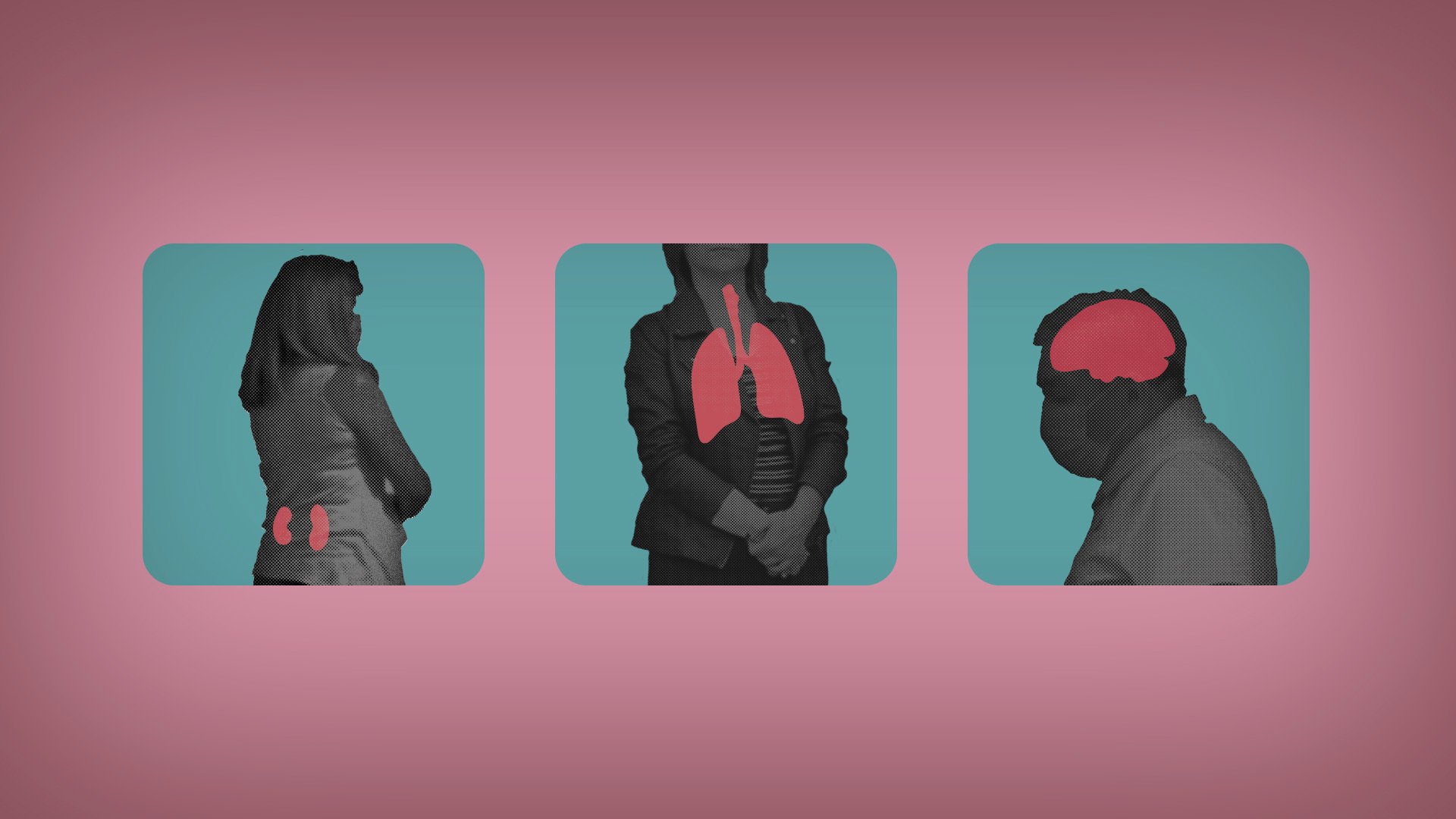 Coronavirus cases continue to surge in much of the United States, where the number of confirmed infections has topped 4.6 million, with nearly 155,000 reported deaths. Florida has surpassed New York to become the state with the second-highest number of infections after California. Almost 66,000 new COVID-19 cases and more than 1,400 deaths from the virus were reported in the U.S. on July 29th, 2020. The toll marks the highest number of deaths from COVID-19 in a single day since May 15. A total of 773 of those deaths were reported by coronavirus hot-spot states Arizona, California, Florida and Texas. Florida reported a state record of 216 coronavirus-related deaths in 24 hours.
In California, healthcare providers say they are again dealing with shortages in testing, which is hitting low-income and immigrant communities the hardest. In Texas, doctors at a rural hospital in Starr County have received critical care guidelines to help them decide which COVID-19 patients the hospital can treat and those whom they send home because they are more likely to die. With the virus continuing to spread out of control, researchers at Johns Hopkins University are calling for a "reset" in the U.S. coronavirus response with universal mask mandates, federal support for expanded testing and a new round of stay-at-home orders in hot spots. And in an open letter published Wednesday, the Association of American Medical Colleges writes, "If the nation does not change its course — and soon — deaths in the United States could be well into the multiple hundreds of thousands."
Globally, coronavirus cases have now topped 16.2 million and over 650,000 have died since the first cluster of cases were reported in late December 2019 in Wuhan China. Last week, the worldwide caseload jumped by 1 million in just four days. The World Health Organization declared the outbreak the most severe global health emergency the WHO has ever faced.
As European nations scramble to prevent a second wave of infections, Britain has reinstated a 14-day quarantine for travelers coming from Spain. Globally, 11 million people have recovered. For those who survive COVID-19, there's increasing evidence of long-term organ damage with more studies underway. A new study published by the Journal of the American Medical Association found that of 100 middle-aged patients who recovered from COVID-19, 78 had structural damage to their hearts.
One study group in Italy found that 87% of patients hospitalized for acute COVID-19 were still struggling 2 months later. Data from the COVID Symptom Study, which uses an app into which millions of people in the United States, United Kingdom, and Sweden have entered their symptoms, suggest 10% to 15% of people—including some "mild" cases—don't quickly recover. But with the crisis just months old, no one knows how far into the future symptoms will endure, and whether COVID-19 will prompt the onset of chronic diseases.
Distinct features of the virus, including its propensity to cause widespread inflammation and blood clotting, could play a role in the assortment of concerns now surfacing. Survivor studies are just starting to probe them. Researchers across the United Kingdom have launched a study that will follow 10,000 survivors for 1 year to start, and up to 25 years. Ultimately, researchers hope to understand the disease's long shadow and hopefully be able to predict who's at highest risk of lingering symptoms and learn whether treatments in the acute phase of illness can head them off.