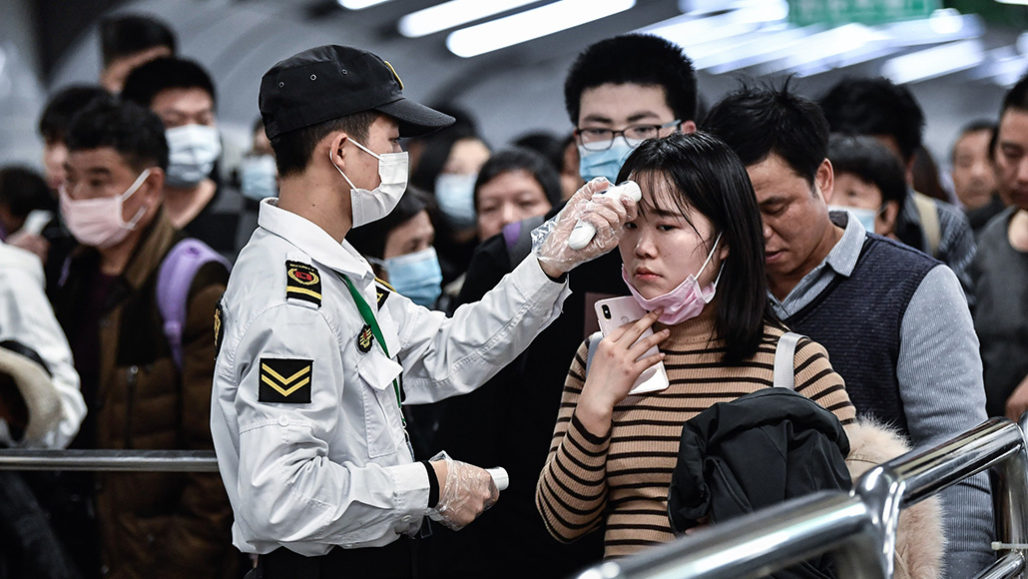 As the outbreak of the mysterious new coronavirus rapidly spreads, the Chinese authorities said that the official count of known cases jumped again overnight, with the death toll now exceeding 400.  According to the National Health Commission, the number of confirmed cases increased to over 20,000 but a shortage of test kits has led experts to warn that the real number may be higher.
Officials also announced that after repeated offers of assistance, Chinese authorities agreed to allow in teams of international experts, coordinated by the World Health Organization, to help with research and containment.  Government scientists as well as those working at Johnson & Johnson, Moderna Therapeutics and Inovio Pharmaceuticals are all working quickly to develop a vaccine.  Hundreds of Americans have been evacuated from Wuhan, the epicenter of the virus, but some of their family members without U.S. visas have been left behind. British Airways has suspended all flights in and out of China.
The U.S. government declared a public health emergency last week and barred foreign nationals from entering the country within two weeks of visiting China, unless they are immediate family members of U.S. citizens or permanent residents. The State Department has warned Americans against all travel to China, and is planning more evacuation flights to bring Americans home from the country this week. Those flights will land at four U.S. military bases, and similar to the evacuation flight that landed in California last week, passengers will be placed under federal quarantine for 2 weeks.  The planes will be loaded with medical supplies and humanitarian goods, which the U.S. hopes to deliver to Wuhan on the first leg of the journey.
The head of the World Health Organization Ghebreyesus said some nations are lagging in the global fight against the deadly new coronavirus outbreak. WHO director-general Tedros Adhanom Ghebreyesus accused some governments of wealthy countries of being "well behind" in sharing data on virus cases.  "While 99 percent of cases are in China, in the rest of the world we only have 176 cases," Tedros said in a technical briefing to the WHO's Executive Board in Geneva. "That doesn't mean that it won't get worse. But for sure we have a window of opportunity to act… Let's not miss this window of opportunity."