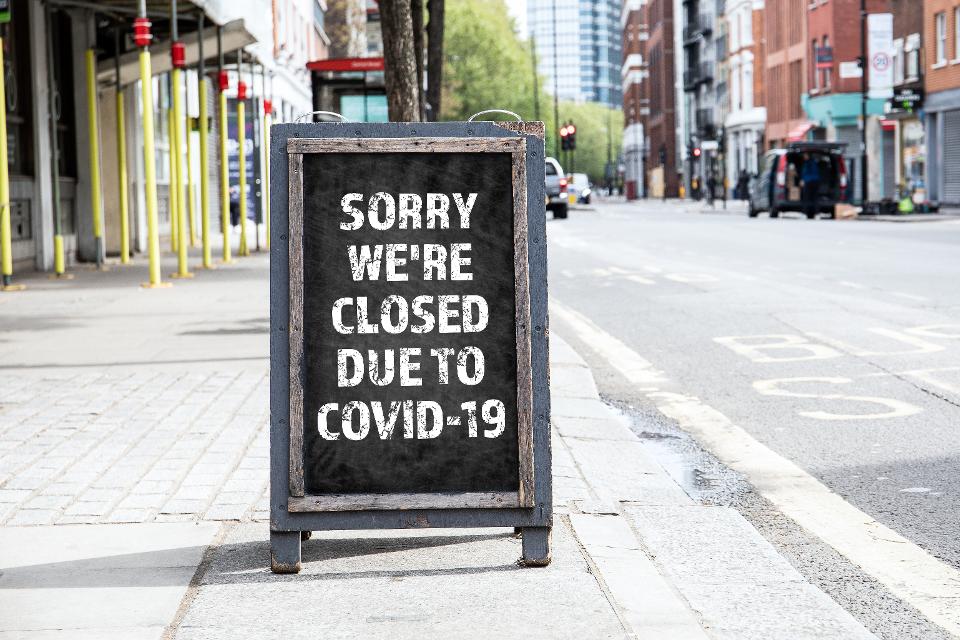 The U.S. Labor Department reported another 2.1 million workers filed for unemployment benefits over the last week, the lowest total since the coronavirus crisis began though indicative that a historically high number of Americans remain separated from their jobs.  The combined total of job losses since coronavirus lockdowns began in mid-March is a staggering 40.7 million.  One in four U.S. workers has lost their job in just 10 weeks.
Continuing claims, or those who have been collecting for at least two weeks, numbered 21.05 million, a clearer picture of how many workers are still out of work.  That number dropped sharply, falling 3.86 million from the previous week.  That decline in continuing claims suggests that the reopening of states is pushing businesses to rehire some of the people let go when the virus hit.  The Institute for Policy Studies reports that during the same period the combined wealth of U.S. billionaires soared by $485 billion.
State labor departments have been working since the beginning of the pandemic to clear their backlogs of jobless claims, after the surge in unemployment crashed systems that were ill prepared for such volume. Newly laid-off workers have overwhelmed unemployment offices in numerous states, leading to frustration and delays in applying for and receiving benefits.  The high jobless numbers persist even as all states have reopened their economies to various extents. Las Vegas casinos will be resuming activities late next week, Disney resorts also have targeted July reopening dates and Los Angeles is allowing retail stores to resume business. Restrictions are likely to be loosened soon in New York as well.
Many businesses are wrestling with multiple dynamics stemming from the biggest surge in in layoffs since the Great Depression. The Federal Reserve reported Wednesday that business owners are seeing workers reluctant to return to their jobs because of safety concerns, child-care issues and "generous" unemployment benefits from the government.  Pennsylvania saw the biggest rise in claims last week with 6,892, according to numbers.  Many large states, though, saw declines from a week earlier Washington fell by 86,839, while California declined by 32,088 and New York decreased by 31,769.
Many struggling retailers were forced to file bankruptcy during the pandemic.  FoodFirst Global Restaurants, the parent company of the Brio Italian Mediterranean and Bravo Fresh Italian restaurant chains filed for Chapter 11 Bankruptcy in April.  The company said that 71 of its 92 restaurants had temporarily closed amid the coronavirus outbreak.  The company employed over 10,000 people nationally before the pandemic.
Neiman Marcus filed for Chapter 11 bankruptcy on May 7, citing "inexorable pressure" from the coronavirus pandemic.  They employed over 13,000 people before the pandemic.   J. Crew filed for Chapter 11 bankruptcy protection on May 4. The company now plans to convert $1.65 billion of its debt into equity.  The company said they will continue day to day operations with plans for downsizing, leaving 9,400 jobs up in the air. Stage Stores, which owns Goody's, Palais Royal, Bealls, Peebles, and Gordmans, filed for Chapter 11 bankruptcy on May 10, saying that coronavirus-related closures exacerbated a "challenging market environment." The company said it would start winding down operations while seeking a buyer for part or all of its business.  They employed over 13,000 people.  JCPenney filed for bankruptcy on May 15, saying in court documents that pandemic-related disruptions pushed it over the edge. It will close about 30% of its stores leaving many of its 90,000 employees out of work.