11 months ago
·
by
HealthInsurance4Everyone
·
Comments Off

on Minneapolis Police Officers Won't Be Charged In Shooting of Thurman Blevins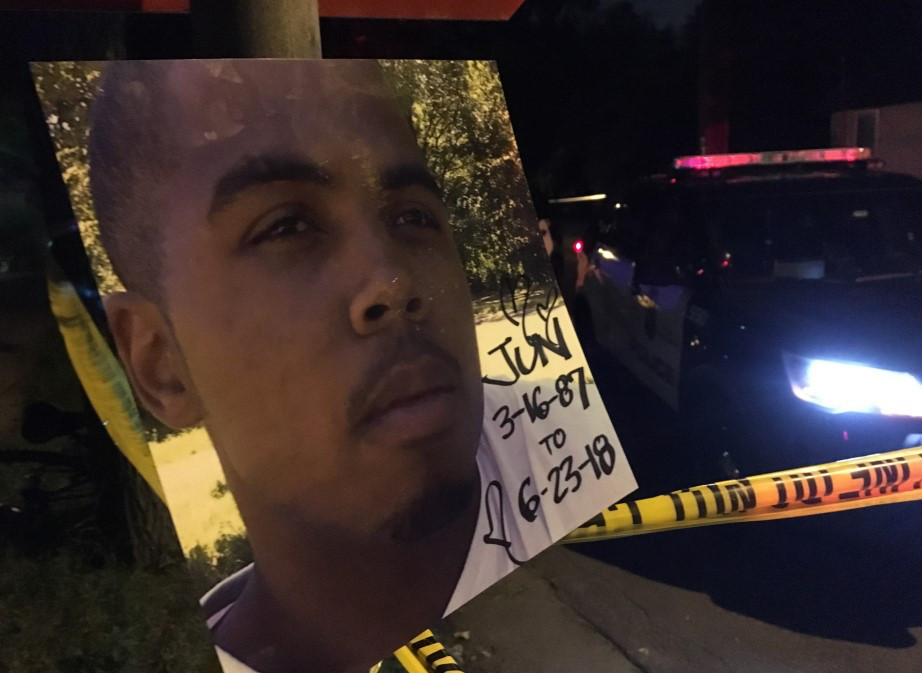 Minneapolis prosecutors have announced there will be no charges filed against Ryan Kelly and Justin Schmidt, the two Minneapolis police officers who fatally shot 31-year-old Thurman Blevins as he was running away.  His death on June 23 led to protests across the city as activists decried the killing of yet another black man at the hands of white police officers.  The incident was captured in body-camera footage released by the city of Minneapolis a little over a month after Blevins was killed.
The officers were responding to a 911 call of a man who looked intoxicated, firing a gun in the air and at the ground.  The description given in the call was of a black male with a black backpack and a bottle of gin. Six feet tall, 180 pounds, tapered hair, wearing a white-and-gray tank top.  One video begins as Officers Kelly and Schmidt drive through a neighborhood in northern Minneapolis looking for the suspect.  "That's kind of a really good description for that to be an actual legitimate call," Schmidt says in the video. "But . . . then again."
A few blocks from where the caller reported seeing the man, they spot Blevins sitting on the curb with a gray dog.  "He's got a bottle of gin," Schmidt says. "Is he . . . black tank top, tapered hair . . . yeah." Then, with considerably more urgency in his voice, Schmidt says, "He's got a gun."  The car comes to an abrupt stop and both officers jump out.  Blevins springs from the curb and starts running, dropping the dog's leash and nearly knocking over a woman with a stroller.   "Put your hands up! I will f—ing shoot you!" Schmidt yells.
Both officers chase after Blevins, shouting at him to stop and put his hands up.  "Come on, man. Come on, man. I didn't do nothing, bro," Blevins says as he runs.  "You've got a gun," Schmidt responds.  "I don't," Blevins calls back.  "Yes, you do," Schmidt replies "Put it down."  Sprinting past a white picket fence, Blevins rounds a corner and turns down an alleyway.  "Homie, please," he pants. "Please, don't shoot me. Leave me alone."  About 45 seconds into the chase, Schmidt starts firing and Blevins collapses. When the officers get closer, what appears to be a small handgun is lying on the ground near Blevins's right hand.
In addition to the two officers' body-camera videos, the city also released an "enhanced" version of the footage in which the gun police say he was carrying has been circled. The object is visible in Blevins's pocket when the officers arrive at the scene, then in his hands when Schmidt opens fire.  Reactions to the video were mixed. Some argued that the officers had been justified in shooting Blevins, because he appeared to have a gun and had refused to drop it despite multiple warnings. Others argued that police should have done more to de-escalate the situation when they arrived at the scene.
Hennepin County Attorney Mike Freeman announced the decision at a news conference that was interrupted by protests.  In Freeman's prepared remarks, which were released by his office, the prosecutor said there was "no basis to issue criminal charges against either officer," because Blevins "fled from the officers with a loaded handgun, refused to follow their commands for him to stop and show his hands, and then took the gun out of his pocket and turned toward the officers."  Freeman's office also released a 21-page report further explaining the decision and concluding that Blevins "posed an immediate threat to the officers' safety."
The report outlined the findings of a state investigation, which included analyzing the body-worn cameras, forensic analysis of the gun and interviews with officers involved, along with witnesses. The findings were sent to Freeman, who reviewed it with three senior prosecutors to make the decision not to charge the officers.