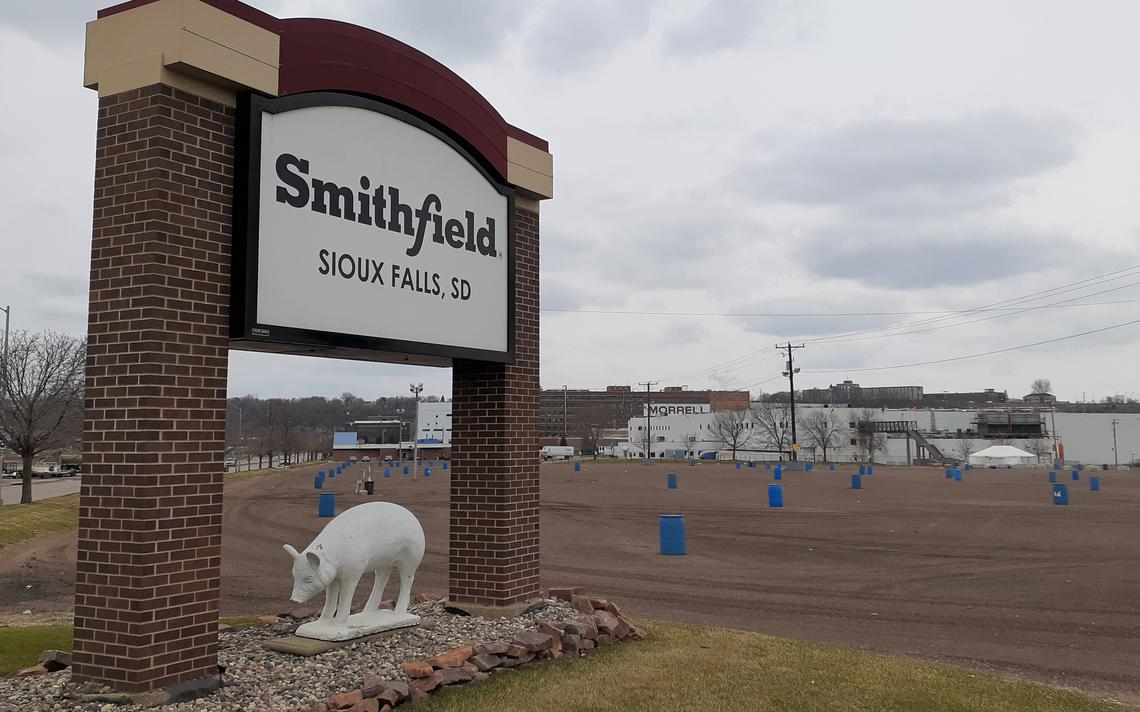 The coronavirus outbreak has hit workers in the food processing industry hard, with meatpacking plants reporting explosions in coronavirus cases. In Sioux Falls, South Dakota, a Smithfield Foods pork processing plant that employs 3, 700 people closed down indefinitely after the mayor put pressure on the CEOs to shut down for two weeks as the virus continued to spread through the plant.
The mayor spent two weeks asking them to shut down to no avail with daily reports of more workers becoming infected.  He finally forced their hand by releasing a letter, signed by the governor, requesting that the plant shut down and released it to the press.  At the time of the closure, the plant had 238 workers that tested positive.  Now, just 3 weeks after their first worker tested positive, there are more than 700 workers who are confirmed to have Covid 19 and another 143 infections that were traced to them.  The number of confirmed cases from the Smithfield plant represent 55% of the states' cases.
Cargill Meat Solutions, a 900-worker plant in Hazleton, Pa., that packages meat in plastic for supermarket shelves in Pennsylvania and surrounding states, shut down temporarily as 130 hourly workers have tested positive for COVID-19 and a rash of employees called out sick.  Three other Pennsylvania plants closed due to the virus.  According to a union rep, JBS Beef in Souderton, CTI Foods hamburger-grinding plant in King of Prussia and Empire Kosher Poultry Inc. in Mifflintown are all closed amid outbreaks among employees.  A 70-year-old union steward at the JBS Beef slaughterhouse in Souderton died on April 3 from respiratory failure brought on by the pandemic virus.
Meat-processing plants across several other states including Colorado, Iowa, and Nebraska are reporting COVID-19 outbreaks. A federal food inspector in New York died from the disease last month.   Some companies are temporarily closing to sanitize facilities while also boosting hourly pay and offering bonuses to workers in an "essential" industry. Cargill said it would reopen its Hazleton plant as soon as it is safe. In late March, Cargill and the United Food and Commercial Workers negotiated a $2 per hour raise for shifts worked between March 23 and May 3. JBS Beef employees will be eligible for a one-time $500 bonus on May 15.
The World Health Organization, the U.S. Food and Drug Administration, and the Centers for Disease Control and Prevention say COVID-19 cannot be spread through food.  It's an "unstable virus" that is mostly spread through sneezing and person-to-person contact. Stomach acids also mostly neutralize the virus if it's eaten as well.