7 months ago
·
by
HealthInsurance4Everyone
·
Comments Off

on Leaked Recording Shows Iran Knew Missile Hit Plane Despite Denial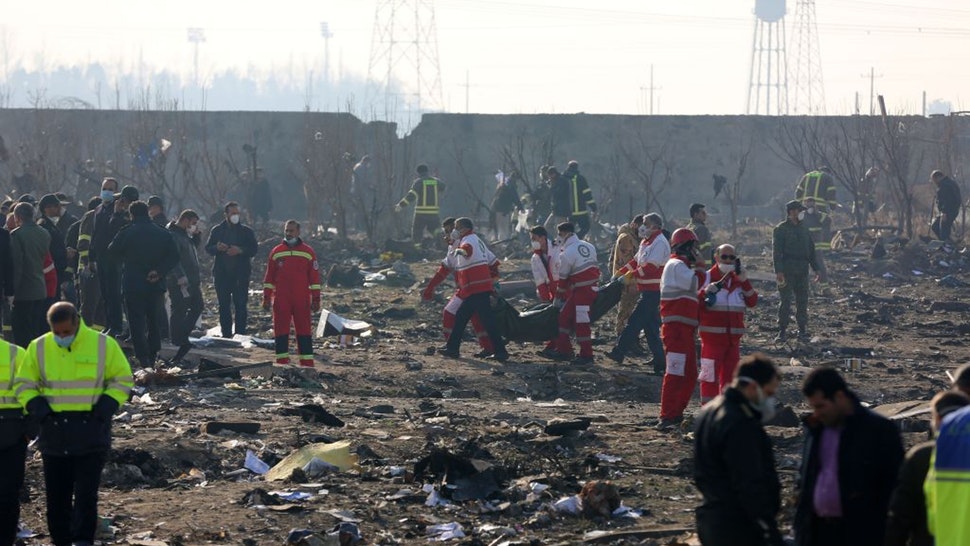 A leaked audio recording between an air traffic controller and an Iranian pilot appears to show aviation authorities were aware that a Ukrainian passenger jet had been shot down last month, killing all 176 people on board. The Iranian government denied it was involved in the plane's downing for three days following the crash, before conceding the Iranian Revolutionary Guards accidentally launched a missile at the Boeing 737 jet.
Tehran has said it is halting cooperation with Kiev following the release of the leaked exchange by Ukrainian media.  Ukraine's President Volodymyr Zelenskyy acknowledged the recording's authenticity in a report aired by a Ukrainian television channel.  He also repeated his demands to decode the plane's flight recorders in Kyiv – something Iranian officials had promised last month but later backtracked on.
A transcript of the recording shows a conversation between the air-traffic controller and a pilot reportedly flying a Fokker 100 jet for Iran's Aseman Airlines from the southern Iranian city of Shiraz to capital Tehran.  "A series of lights like … yes, it is missile, is there something?" the pilot calls out to the controller.  "No, how many miles? Where?" the controller asks.  The pilot responds that he saw the light by Payam airport, near where the IRGC's Tor M-1 anti-aircraft missile was launched from.
The controller says nothing has been reported to them, but the pilot remains insistent.  "It is the light of missile," the pilot says.  "Don't you see anything anymore?" the controller asks.  "Dear engineer, it was an explosion. We saw a very big light there, I don't really know what it was," the pilot responds.  The controller then tries to contract the Ukrainian aircraft, but unsuccessfully.