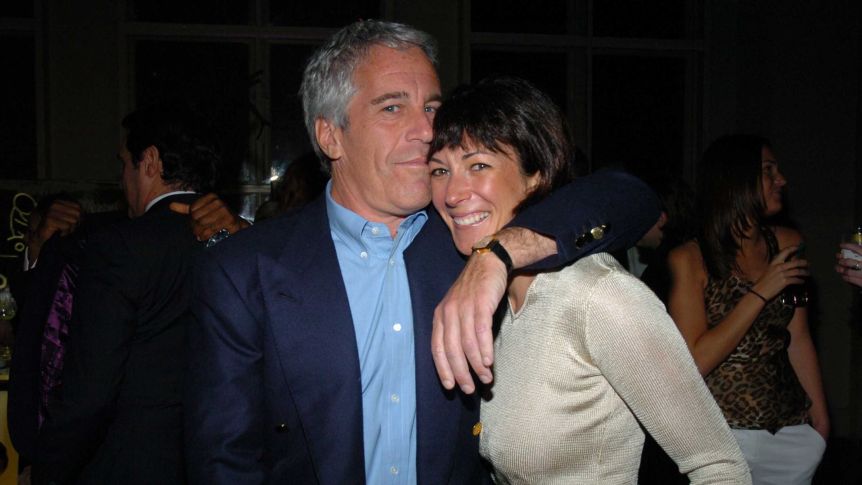 The FBI has arrested Ghislaine Maxwell, a British socialite and heiress who is accused of luring girls to be sexually abused by convicted predator and sex trafficker Jeffrey Epstein. Maxwell is scheduled to appear in a New York court and could face up to 35 years behind bars. Epstein died from an apparent suicide last August in his jail cell. Maxwell has also previously been accused of sexually assaulting girls with Epstein.
Maxwell, 58, was arrested in Bradford, New Hampshire, on charges she conspired with Epstein to sexually abuse minors. She was found living at a reclusive, million-dollar luxury home with 156 acres of rural mountainside property, federal prosecutors said. In a brief electronic appearance in New Hampshire federal court, a judge remanded her to the custody of the U.S. Marshals and ordered her transferred to New York City. She did not enter a plea, and her attorney indicated he will seek a detention hearing in New York, a prelude to a possible bail request.
The six-count indictment in Manhattan federal court alleges that Maxwell helped Epstein groom girls as young as 14 years old, going back as far as 1994. Prosecutors say she was in the room during — and took part in — the sexual abuse of three underage girls at Epstein's Upper East Side townhouse, his Florida estate and his ranch in New Mexico. Maxwell was also alleged to have helped Epstein groom teen girls for sex with the rich and powerful. One of those teens, Virginia Roberts Giuffre, leveled that charge against Maxwell in a 2015 defamation suit, as have a number of other women since.
Maxwell has previously denied allegations linking her to Epstein's exploitation of girls and young women — including denials she made during the sworn testimony for depositions in 2016. The new indictment accuses Maxwell of committing perjury in those depositions.
In the months since Epstein died, federal agents have been discretely keeping an eye on Maxwell during the ongoing investigation. Prosecutors are asking for Maxwell to be held without bail, and also said they are continuing to investigate the case. Maxwell is "an extreme flight risk," who faces the prospect of serving "many years in prison," prosecutors said in a court filing. That filing also noted that Maxwell, the daughter of the late crooked media mogul Robert Maxwell, has extensive international connections, citizenship in Britain and France, passports from the U.S., United Kingdom and France, and large sums of money.
The filing stated that Maxwell has 15 different bank accounts, and has made intentional efforts to avoid detection, including moving locations at least twice, switching her primary phone number (which she registered under the name "G Max" and email address, and ordering packages for delivery with a different person listed on the shipping label." The property she was living in at the time of her arrest was purchased in December by a limited liability corporation that was anonymized to hide the identity of the person or persons behind the purchase, according to prosecutors. The real estate agent who handled the sale for the seller said she was unaware of the buyer's actual identity because the buyer's representatives would not disclose it.
Maxwell is the first to be charged in the Epstein investigation besides Epstein himself. Audrey Strauss, the acting U.S. Attorney for the Southern District of New York, which is prosecuting the case said her office "would welcome" Prince Andrew "coming in and giving us an opportunity to hear his statement" about his relationship with Epstein and Maxwell. Prince Andrew previously has denied a claim by one of Epstein's victims that he had sex with her at the direction of Maxwell.