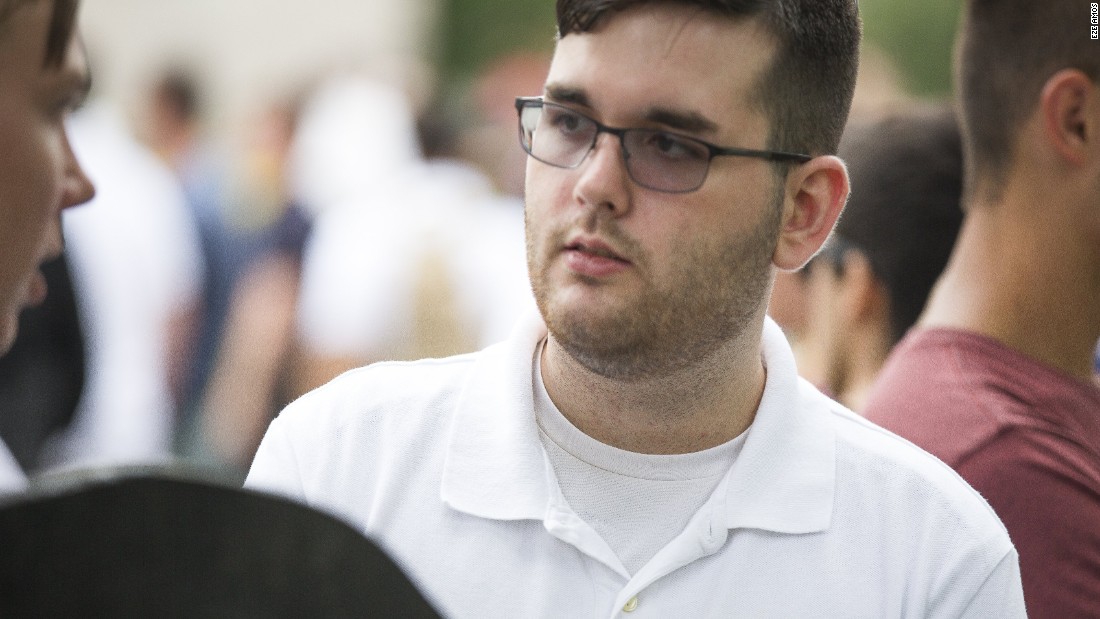 James A. Fields Jr., the neo-Nazi who rammed his car into a group of counter-protesters at the Unite The Right rally on August 12, 2017, has been sentenced to life for first-degree murder; 70 years for each of five counts of aggravated malicious wounding; 20 years for each of three counts of malicious wounding; and nine years for leaving the scene of a fatal crash.  The jurors were instructed that the sentences would be "presumed to be consecutive" unless they recommended that the terms be served simultaneously. Fields's overall sentence: life plus 419 years and $480,000 in fines.
The jury of seven women and five men convicted Fields of the 10 offenses in a Charlottesville Circuit Court.  In Virginia, trial juries determine what penalties should be handed out within sentencing ranges dictated by law.  Judge Richard E. Moore, who said he will formally sentence Fields on March 29th, can impose a lesser punishment than the jurors called for but is not allowed to increase the sentences.
During the trial, Fields psychiatric disorders dating to early childhood were detailed in court by a mental-health expert.  Psychologist Daniel Murrie testified that Fields was diagnosed with bipolar disorder at the age of 6 and has been prone to angry, sometimes violent outbursts since before he could walk and was "expelled from preschool" because of his volatile behavior.  As an adolescent, he was found to have schizoid personality disorder and was housed in psychiatric facilities for three stretches before his 15th birthday.
Murrie testified that Fields did not meet Virginia's legal definition for not guilty by reason of insanity.  To be acquitted on the basis of insanity, a defendant must show that he did not understand the difference between right and wrong at the time of the offense or was mentally unable to control his actions.  Fields did not deny that he intentionally accelerated his Dodge Challenger into a group of counter-protesters, killing Heather Heyer and injuring 19 others.  His lawyers contended that he was afraid for his safety and acted to protect himself but jurors rejected that argument and issued 10 guilty verdicts.
Several of the injured victims, testified at Fields's trial and sentencing hearing, described lasting physical wounds, psychological anguish and dire financial distress.  They described their injuries including shattered bones and debilitating nerve damage that they may never fully recover from.  They spoke of nightmares, social isolation caused by post-traumatic stress disorder and crushing medical bills from surgeries that have depleted their insurance and could burden them far into the future.
Fields faces a separate federal trial for alleged hate crimes related to the incident, including one offense that carries a possible death sentence. No trial date has been set and the Justice Department has not said whether it will seek capital punishment.