3 months ago
·
by
HealthInsurance4Everyone
·
Comments Off

on House Approves Another $484 Billion for Coronavirus Relief Fund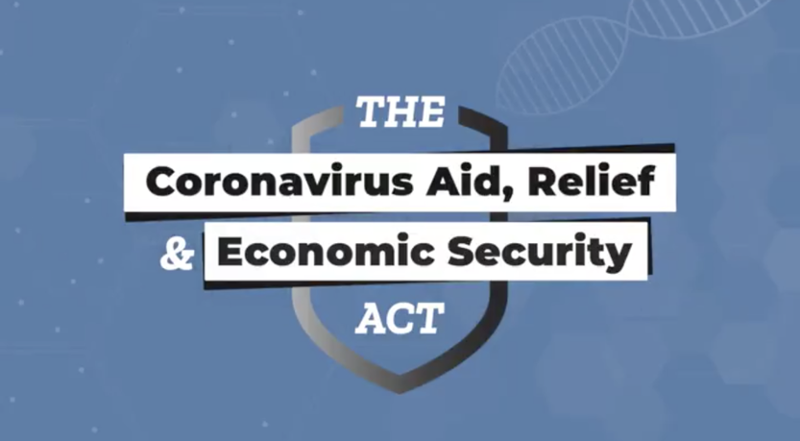 The US Senate overwhelmingly approved $484 billion in new coronavirus aid with most of the money replenishing the Paycheck Protection Program, set up to provide forgivable loans to small businesses.  The bill adds another $310 billion to the Paycheck Protection Program, another $75 billion for hospitals, $25 billion for testing and $60 billion for emergency disaster loans and grants.
The bill provides no new stimulus checks for U.S. households, no additional money for food stamps, no limits on fossil fuel bailouts, no funds for election security, no bailout for the U.S. Postal Service and no additional funds for hard-hit state and local governments.  Lawmakers were criticized for refusing to take up new assistance to hard-hit U.S. residents — like cash payments and food aid — in the latest relief bill.   They were also criticized for not regulating the disbursement of the initial funds which allowed big businesses like corporate chain restaurants getting tens of millions of dollars in loans meant for small businesses.
They contend lawmakers are failing to provide for millions of unemployed people who are unable to pay rent and increasingly at risk of going hungry.  Progressive lawmakers are demanding $2,000 monthly payments to all U.S. households and open enrollment in Medicare for uninsured and unemployed people, when lawmakers take up another round of funding, the so-called phase four coronavirus bill.
Senators are in talks for a phase four bill with priorities for that legislation including federal assistance for people having trouble paying rent, according to a Democratic source. Schumer also cited the need for funds for election reform, hazard pay for essential workers, including doctors, nurses and grocery store clerks, and funding for the U.S. Postal Service.  Many are skeptical since the virus bailouts have already cost over $2 trillion, pushing our annual deficit this year to close to $4 trillion.
The pandemic continues to batter the U.S. economy as the Labor Department reported another 4.4 million U.S. workers filed for unemployment benefits over the last week, raising new jobless claims over the past five weeks to more than 26 million — a scale that hasn't been seen since the Great Depression.  As of March 13, there were already 7.1 million unemployed Americans, according to the U.S. Bureau of Labor Statistics. When the figures are combined, it would equal more than 33 million unemployed, or a unemployment rate of 20.6%—which would be the highest level since 1934.