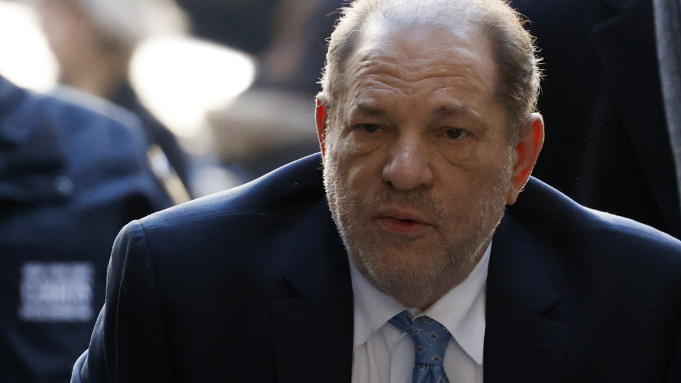 A Manhattan judge sentenced former Hollywood producer and convicted sex offender Harvey Weinstein to 23 years in prison.  His 20-year sentence for a criminal sexual act, the more serious of the two counts he was convicted of last month, is on the higher end of New York state's guidelines. For the other count, rape in the third degree, Weinstein was sentenced to three years in prison.
After his sentencing, Weinstein was taken under armed guard and bussed from the Manhattan courthouse to the Rikers Island jail. He was later transferred to Manhattan's Bellevue Hospital after complaining of chest pains. 
Weinstein was found guilty last month of raping then-aspiring actress Jessica Mann in a hotel room in 2013 and of sexually assaulting production assistant Mimi Haley at his apartment in 2006.  Meanwhile, prosecutors in Los Angeles are working to extradite Weinstein to face further charges of rape and sexual assault in California.
In a rambling statement during his sentencing hearing, Weinstein expressed remorse, defended his relationships with the women who testified against him, said he was "confused," bragged about the charity money he raised after 9/11 and Superstorm Sandy, lamented that his children won't speak to him and fretted about the future of the American legal system.
His statement was unexpected and, perhaps, unwise. In general, defendants like Weinstein, who plans to appeal his guilty verdict and faces other rape and sexual assault charges in Los Angeles, are advised not to speak because what they say can be used against them, according to Michelle Simpson Tuegel, an attorney who has worked in criminal defense.
Manhattan District Attorney Cyrus Vance Jr. said in a statement "We thank the survivors for their remarkable statements today and indescribable courage over the last two years.  Harvey Weinstein deployed nothing less than an army of spies to keep them silent," he added. "But they refused to be silent, and they were heard. Their words took down a predator and put him behind bars and gave hope to survivors of sexual violence all across the world."