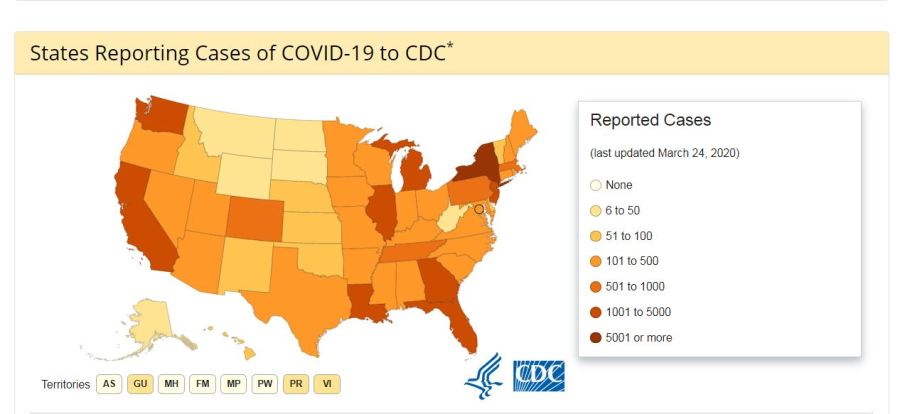 There have been over 15 million confirmed coronavirus cases around the world with 618,000 deaths. Of those cases 8,500,000 have recovered. In the US there are over 4 million confirmed cases and over 145,000 have died in the 6 months since the first case was confirmed in the US. Almost 8,500,000 of the US cases have recovered. The United States has set another grim record for coronavirus infections, with more than 75,600 new cases confirmed. At least 11 states are reporting record hospitalizations, with nearly 1,000 new deaths in just 24 hours. Officials in Texas and Arizona have put out calls for refrigerated trucks, as morgues overflow with the bodies of COVID-19 patients. Texas and Florida both reported their highest death tolls of the pandemic.
As the number of new global coronavirus cases reaches record highs, the World Health Organization is warning the coronavirus outbreak will continue to worsen if governments don't take basic public health measures. Reports the number of coronavirus deaths in Latin America has now exceeded the death toll in the United States and Canada. Researchers estimate the US will have 219,864 total Covid-19 deaths by November 1, according to the Institute for Health Metrics at the University of Washington.
In Florida, confirmed coronavirus cases topped 300,000 even as Disney World completed a phased reopening of its Orlando theme parks. Nearly 50 Florida hospitals said they were out of ICU beds. In Miami, hospitals have run out of regular intensive care beds, with new patients moved into converted ICUs. Governor Ron DeSantis said he was mobilizing 1,000 medical workers to fill critical staffing shortages.
California, the most populous state and the first to shut down months ago, appeared to have Covid-19 under control — only to suffer a massive resurgence and surpass New York with the most coronavirus cases in the nation. California, which now has 417,000 confirmed cases due to the recent spikes, is largely shutting down again. California Governor Gavin Newsom has a plan to halt the recent surge by ordering all indoor restaurants, wineries, movie theaters and museums to be closed again. Bars have been ordered to cease all operations. Indoor businesses have been shuttered in many areas. Newsom said the new shutdowns are needed to address the public health crisis. The Los Angeles and San Diego school districts have announced that all classes will be conducted online at the start of the school year due to the pandemic.
Covid-19 is set to become one of the leading causes of death in Los Angeles County, according to Barbara Ferrer, the county's health director. "It's killing more people than Alzheimer's disease, other kinds of heart disease, stroke and COPD," Ferrer said. Comparing Covid-19 to the flu, Ferrer said data shows Covid-19 killed twice as many people in six months as the flu did in eight months.
The city of Atlanta announced a similar plan. In New York, Governor Andrew Cuomo said schools will be allowed to reopen, but only in regions with low daily infection rates. At least 41 states have some kind of mask requirement in place or planned. In Colorado, Governor Jared Polis issued a statewide mask mandate, a week after refusing public health officials' pleas to require facial coverings in public. Arkansas Republican Governor Asa Hutchinson issued a similar mask mandate. The CDC reports that 10 states have reported 10,000 new cases while three states each reported over 60,000 new cases in the last week.
Several vaccine trials are progressing well, and researchers say a vaccine might be publicly available by early 2021. Health and Human Services Secretary Alex Azar said any Covid-19 vaccine that's sponsored by the US government will be free or affordable for the American public.