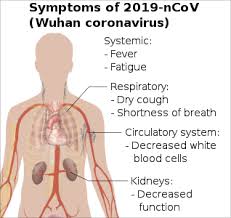 The death toll from coronavirus continues to soar, now surpassing 1,700 and overtaking the global death toll from the deadly SARS outbreak in 2002 and 2003. In Wuhan, the epicenter of the disease, the first death of a U.S. citizen was recorded last week. The World Health Organization is warning the coronavirus poses a "grave threat" to the world, as there are more than 73,000 confirmed infections worldwide.
New cases were identified on a cruise ship docked in Yokohama, Japan, bringing the number of confirmed cases on board to over 500.  Around 3,700 people have been quarantined aboard the ship where crew members say the workers aren't being protected from infection. Faced with continuing transmissions on the Diamond Princess, the Centers for Disease Control and Prevention issued new travel restrictions for the ship's passengers and crew.
After leaving the ship, on which passengers are scheduled to be released from quarantine Feb. 19, all passengers and crew will be required to wait an additional 14 days before returning to the United States. Should an individual from the cruise arrive in the U.S. earlier than that, they'll be subject to mandatory quarantine until they've gone 14 days without exhibiting symptoms or, conversely, test positive. More than 100 Americans remain either on the ship or hospitalized in Japan.
—The Chinese Center for Disease Control and Prevention is reporting COVID-19 is up to 20 times more deadly than the flu, with a fatality rate of about 2.3%.  Doctors in Shanghai have started using the blood plasma from some of the 14,000 patients who have recovered from the disease to treat new patients.  Chinese doctors are also trying antiviral drugs licensed for use against other infections to see if they might help. Scientists are testing two antiviral drugs and preliminary results are due in weeks, while the head of a Wuhan hospital had said plasma infusions from recovered patients had shown some encouraging preliminary results.