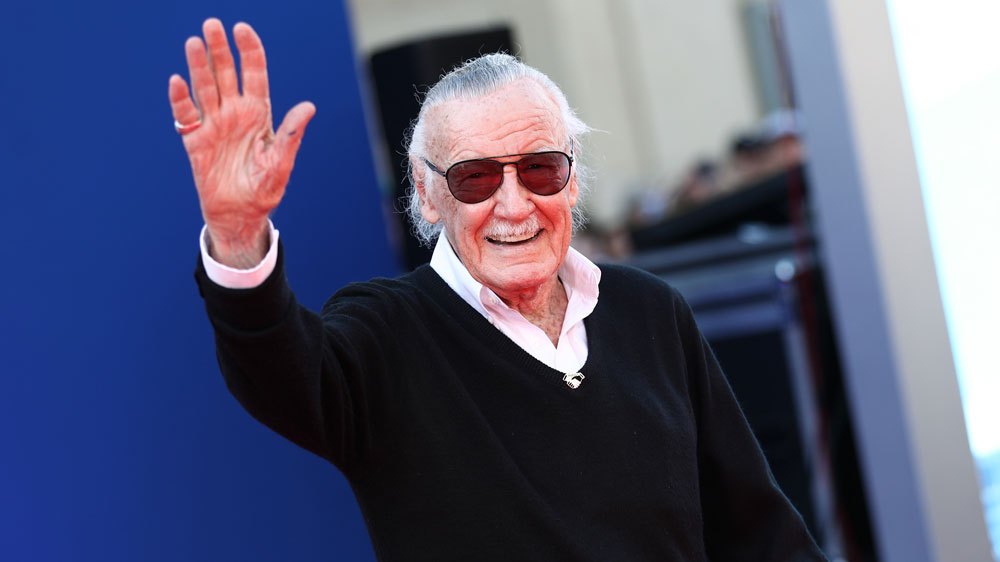 Famed comic book writer Stan Lee, creator or co-creator of some of Marvel's most well-known and beloved characters, died at the age of 95 on November 12th in Los Angeles.  Lee died at Cedars-Sinai Medical Center after being rushed there in a medical emergency earlier in the day.  Earlier this year, Lee revealed to the public that he had been battling pneumonia and in February was rushed to the hospital for worsening conditions at around the same time.  Lee was predeceased by his wife 0f 69 years Joan, who passed away in July 2017 at the age of 95.  He leaves behind two daughters, Joan Ceclia and Jan Lee.
Lee has been credited with helping to propel Marvel Comics to the world's top publisher of comics.  Lee became an assistant in 1939 at the new Timely Comics division of pulp magazine and comic-book publisher Martin Goodman's company. By the 1960's, Timely Comics evolved into Marvel Comics and Lee rose through the ranks of a family-run business to become Marvel Comics' primary creative leader for two decades.  He is credited with leading its expansion from a small division of a publishing house to a multimedia corporation that dominated the comics industry.
Lee became a figurehead and public face for Marvel Comics, making appearances at comic book conventions around America, lecturing at colleges and participating in panel discussions. He served as editor-in-chief and later publisher for Marvel and created or co-created the widely popular characters Black Panther, Spider-Man, the Fantastic Four, the Incredible Hulk, the X-Men, Iron Man, Thor, Daredevil, Doctor Strange, and Ant-Man.  Following his retirement from Marvel in the 1990s, he remained a public figurehead for the company, and frequently made cameo appearances in movies based on Marvel characters, on which he received an honorary "executive producer" credit.
In April 2018, The Hollywood Reporter published a report claiming Lee was a victim of elder abuse.  The report alleged that Keya Morgan, business manager of Lee and a memorabilia collector, had been isolating Lee from his trusted friends and associates following his wife's death.  The report alleges she was attempting to get access to Lee's wealth, an estimated $50 million.  In August 2018, Morgan was issued a restraining order to stay away from Lee, his daughter, or his associates for three years.
He continued independent creative ventures until his death.  Roy Thomas, who succeeded Lee as editor-in-chief at Marvel, had visited Lee two days prior to his death to discuss the upcoming book The Stan Lee Story.  Thomas said "I think he was ready to go. But he was still talking about doing more cameos. As long as he had the energy for it and didn't have to travel, Stan was always up to do some more cameos. He got a kick out of those more than anything else."