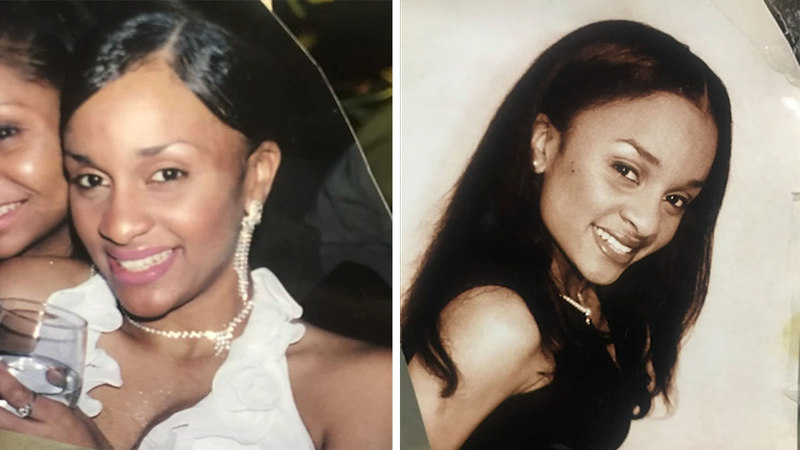 A Bronx woman is charged with murder and robbery in an attack on another woman at an ATM in the Bronx that lead to the victim's death 10 days later.  Police say 21-year-old Reign Harvey and at least one other person turned themselves in Thursday after authorities released images of three women involved in the attack.  Police are still searching for the third woman involved.
So far, Harvey is the only person being charged in the murder of 43-year-old Tamara Sinclair, who was found dead inside her apartment on February 21.  On February 11, police say Sinclair was attacked by three women as she tried to use the ATM at the Bank of America near the corner of Pelham Parkway and White Plains Road.  
Sinclair was in a TD Bank vestibule on White Plains Road near Pelham Parkway South on when Harney banged on the glass door, demanding Sinclair let her in.  The women claimed to have lost a debit card inside but Sinclair said to the woman, 'I don't know you" and refused to let them in.  
Rattled, she left and crossed the street to a Bank of America to use that ATM instead.  The women followed her to the second bank and they argued before Harney threw Sinclair to the ground and punched her repeatedly in the face.  One of the women still at large, snatched Sinclair's cell phone, pushed her to the ground and kicked her when she tried to fight back, prosecutors said. Another of the assailants took Sinclair's wallet, gave it to Harney to rifle through and kicked the victim down the bank vestibule steps. 
When police arrived, they found Sinclair on the ground and complaining of pain to her leg, but she declined medical attention.  On February 17, Sinclair went into the NYPD's 47th Precinct to report the assault to detectives. On February 20, she went to Montefiore Medical Center complaining of head and chest pains. Doctors believed she had a fractured ankle, but she left the hospital without further testing.  
According to her sister, a doctor had warned Sinclair that she had blood clots from the beating that could kill her, but she feared a big hospital bill so she went home.  The next day, she was found dead in her apartment after she did end up developing a blood clot from the fractured ankle. The medical examiner will determine the cause of death.