12 months ago
·
by
HealthInsurance4Everyone
·
Comments Off

on Attorney General Demands Apple Help Unlock Pensacola Shooter's Phone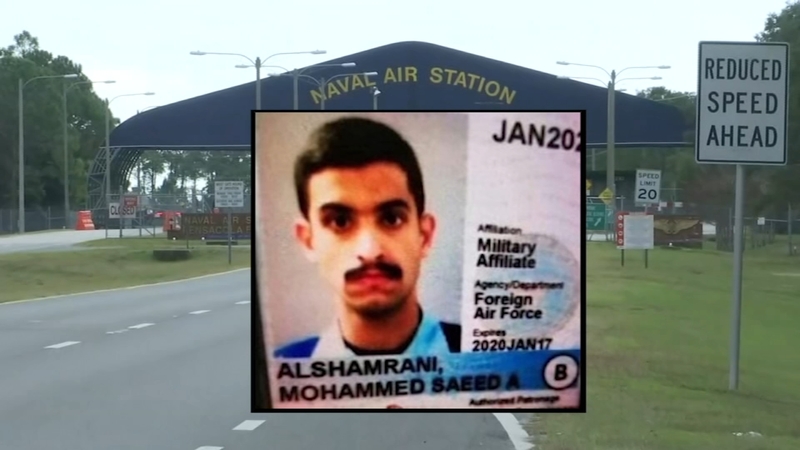 Attorney General William Barr is demanding that Apple unlock the phones of the alleged gunman of a deadly shooting at the Naval Air Station in Pensacola, Florida. The request has escalated tensions between the Justice Department and Apple in a legal battle over personal privacy. The FBI identified the gunman, Mohammed Saeed Alshamrani, 21, as the sole shooter.
Barr yesterday declared the shooting "an act of terrorism." Twenty-one Saudi military cadets who were training in the U.S. are now being expelled from the country and sent back to Saudi Arabia, following an investigation launched after the Pensacola shooting. He said "We have asked Apple for their help in unlocking the shooter's iPhones. So far Apple has not given us any substantive assistance. This situation perfectly illustrates why it is critical that investigators be able to get access to digital evidence once they have obtained a court order based on probable cause. We call on Apple and other technology companies to help us find a solution so that we can better protect the lives of Americans and prevent future attacks."
Apple released a statement addressing Barr's claim, "We reject the characterization that Apple has not provided substantive assistance in the Pensacola investigation." Apple said it responded to law enforcement requests "promptly, often within hours" and that it has turned over "many gigabytes of information" to investigators.
Last month, Saudi Air Force officer Mohammed Alshamrani killed three sailors and wounded eight others on the base. Alshamrani, a 2nd lieutenant in the Royal Saudi Air Force, was participating in a training program sponsored by the Pentagon as part of a security cooperation agreement with Saudi Arabia. There are more than 850 Saudi nationals in the U.S. participating in the training program, which includes English, basic aviation, and initial pilot training.
The three victims who died in the shooting were identified as Airman Mohammed Sameh Haitham, 19, from St. Petersburg, Fla.; Airman Apprentice Cameron Scott Walters, 21, from Richmond Hill, Ga and Ensign Joshua Kaleb Watson, 23, from Coffee Ala. After being shot five times, Watson made it outside to alert the first response team with a description and location of the shooter. Watson later died at an area hospital. The suspect was shot and killed after two deputies from the Escambia County Sheriff's Office exchanged gunfire with him.