8 months ago
·
by
HealthInsurance4Everyone
·
Comments Off

on 422 Asymptomatic Covid Cases Confirmed At Missouri Meat Packing Plant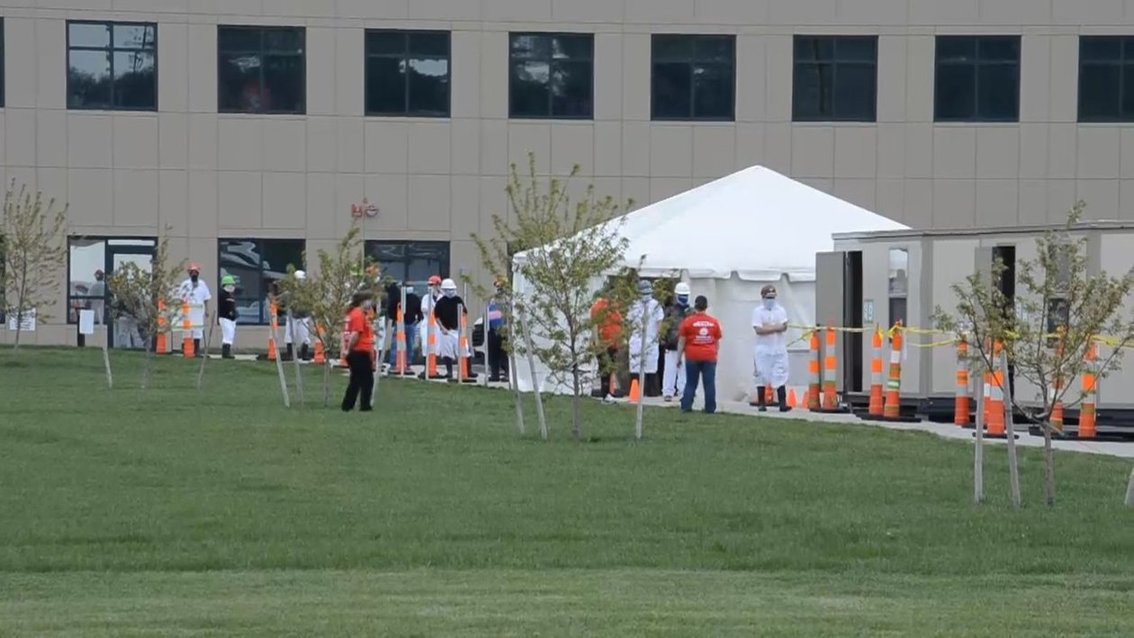 In St. Joseph Missouri, 422 workers at a Triumph Foods pork plant have tested positive for the coronavirus and all of them were asymptomatic, according to state health officials.    After nearly three dozen workers at the plant became infected last month, the Missouri Department of Health and Senior Services tested all asymptomatic workers at the plant from April 27 to May 1. The testing found that 422 of 2,367 workers tested positive despite showing no symptoms.
Those workers have been advised to self-isolate for 10 days before returning to work, according to federal health guidelines.  The plant remains open, along with a mobile testing site operated by Northwest Health Services.  The company just confirmed that one employee, a man in his 40s with underlying health issues has died of Covid 19.  The company said he was one of the first workers to be tested and had not returned to work since April 21.
"While individuals tested during this initiative did not show COVID-19 symptoms, lab results received thus far indicate that around 17% tested positive for the virus. Of all the positive test results received thus far, over 90% have been collected from asymptomatic people," explained Mark Campbell, CEO of Triumph Foods.  Employees with positive results were notified and asked to self-isolate.  The state health department began tracing measures and have confirmed that nearly 200 people were infected with Covid 19 by some of the asymptomatic Triumph workers.  Meanwhile, the state continues to work to contact trace the affected employees and now those they have infected as well.
Missouri Governor Parsons issued a state wide stay at home order on April 6th yet the asymptomatic employees still infected almost 200 people in the counties they live in.  Kansas City and Wyandotte County, where the new cases were confirmed, have been under stay at home orders issued by Mayor Lucas since March 24.  Despite those orders being issued first and ending later than the state wide order, they still had a spike in cases due to the outbreak at Triumph Foods.
Outbreaks have become common at other meat plants across the U.S., infecting thousands of workers, leading to the closure of some plants and prompting meat shortages. Several big grocery chains this week were restricting customer purchases of meat, and Wendy's was unable to serve hamburgers at some locations due to shortages.  Other packing plants are beginning to test all employees like Triumph Foods, which industry leaders say is critical to assure employees that it's safe to go back to work and to grow data sets to show how the virus works.
For most people, the coronavirus causes mild or moderate symptoms that clear up after two to three weeks. For some, especially older adults and people with existing health problems, it can cause more severe illness, including pneumonia.  Because the virus is still circulating through the community, it's important to maintain social distancing, mask wearing and hand-washing, even after stay-at-home orders are lifted.
Dr. Aamina Akhtar, Mercy Hospital South chief medical officer and an infectious disease specialist said "The next two to three weeks will be telling, and will really give us an idea whether human actions will lead to an increased number of cases.  Our actions today will affect the community around us. It's a big social responsibility and I hope we are ready."