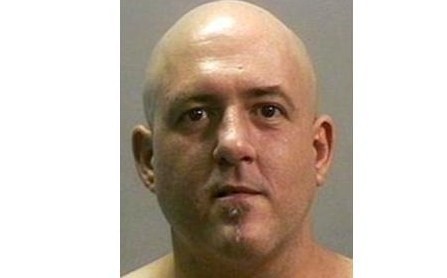 Over 13 years after Hurricane Katrina, a man who shot three black men as they were evacuating Hurricane Katrina-ravaged New Orleans has pleaded guilty to a hate crime.  Roland Bourgeois Jr., 55, abandoned his previous not-guilty plea as part of a deal with prosecutors, rather than face a trial that was set for Nov. 26.  The case is one of several high-profile, racism-fueled crimes that took place in the aftermath of the 2005 hurricane.
Roland Bourgeois admitted he shot the men because of their race and reportedly told his neighbor, "Anything coming up this street darker than a brown paper bag is getting shot."  He was indicted five years after Katrina on allegations that he fired a shotgun at three black men in Algiers Point during the immediate aftermath of the storm.  His case has dragged on for years, being delayed over a dozen times amid questions about his physical and mental health.
Federal prosecutors allege that in the days after the storm ravaged the city, Bourgeois and his friends banded together to protect the Algiers Point neighborhood of New Orleans from "outsiders" after the storm.  Within days, a band of 15 to 30 locals had taken up weapons, barricaded the streets with debri and regularly patrolled the neighborhood.  Residents say they were trying to keep their homes from being overrun by thieves and outlaws.  Bourgeois was quoted as saying he wanted to stop people "from tearing up the city" and using a racial slur. Bourgeois reportedly said he would shoot anyone who was "darker than a brown paper bag" and came close to his home on Vallette Street.
When three black men who were headed to the Algiers Point ferry landing, where authorities had set up an evacuation point, walked by his home, Bourgeois fired his shotgun at them.  He struck all three at least once and then bragged that he "got" one of the men following the shooting and displayed the bloodied baseball cap that fell from the wounded man's head, according to prosecutors.  All three men survived the unprovoked attack including the one most seriously wounded, Donnell Herrington.
Herrington says he was walking to the terminal with his 17 year old cousin, Marcel Alexander, and a friend, Chris Collins when a white man pointed a shotgun at them and fired without saying a word.  The first shotgun blast ripped into his throat, torso and arms.  Somehow, Herrington got to his feet and began running.  He remembers two more armed men joining the first gunman and then he was shot in the back as he tried to escape.  Herrington staggered to the home of an African-American couple who drove him to West Jefferson Medical Center.  Doctors discovered buckshot in his arms, chest, abdomen and back.  A cluster of pellets had torn open the internal jugular vein along the right side of his throat and he underwent emergency surgery to repair the shredded vein.  Both Alexander and Collins witnessed the shooting and also suffered minor gunshot wounds.
Bourgeois pleaded guilty under terms of a deal struck between Bourgeois and federal prosecutors.  The plea agreement states that Bourgeois pleads guilty to two charges and the government will dismiss the original indictments involving hate crimes and firearms charges.  The first charge alleges that he willfully injured, intimidated and interfered with the three men including the use of a dangerous weapon. The second says he knowingly possessed, carried and used the shotgun during the acts listed in count one.
The deal proposes that Bourgeois' sentence must be more than 5 years, but less than 10 years.  The government announced they will pursue the maximum sentence.  If the judge accepts the agreement, Bourgeois would forfeit his right to appeal his convictions and sentencing will move forward.  His sentencing is set for Jan. 17, 2019.  If the deal is rejected, Bourgeois has the opportunity to withdraw his guilty plea and face trial.