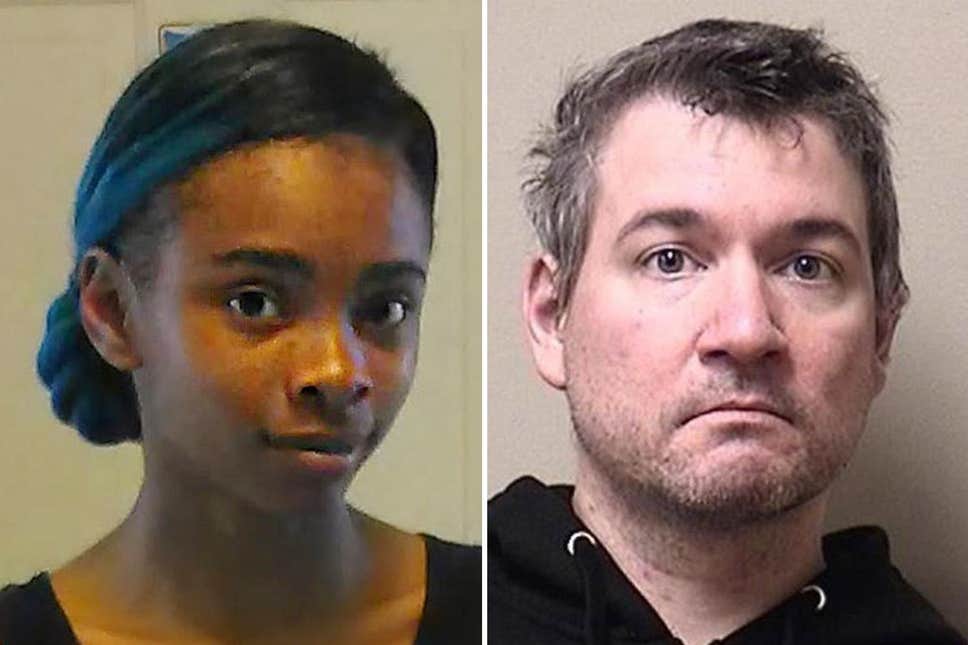 A Wisconsin teenager, Crystul Kizer, is facing life in prison after she confessed to killing
34-year-old Randall Volar at his home last year after she says he raped her, according to her attorneys. The killing incident occurred in Kenosha, Wisconsin, about 40 miles south of Milwaukee, in June 2018. Kizer allegedly shot Volar twice in the head, set his home on fire and then stole his luxury vehicle. Randy Volar began sexually abusing Chrystul Kizer when she was 16 years old, filmed the abuse and allegedly trafficked her for sex.
Kizer says she connected with Volar through the now-defunct Backpage.com, which was shut down last year for its involvement in human trafficking. Kizer reportedly told Volar she was 19 at the time, but she was actually 16 when he allegedly began paying her for sex and eventually selling her to other men. She admits to initially lying about her age but says Volar knew she was a minor because they had celebrated her 17th birthday together. The teen said she eventually tried to distance herself from Volar, because she wanted to get more serious with her boyfriend, Delane Nelson, who is three years older than her. Volar allegedly threatened to kill Kizer when she told Volar about her decision. Kizer didn't report the threats to police, as she was convinced they would not help her. In June 2018, Kizer said she had reached out to Volar after getting into a fight with Nelson.
The teen claims she was afraid her boyfriend would hurt her, so she asked Volar if she could come to his house until things cooled down.  Months before his death, in February 2018, Volar was arrested on charges of child sexual assault. He was taken into custody shortly after a 15-year-old girl called the police from his house, claiming Volar had given her drugs and was going to kill her. In a search of his home, they confiscated computers and other electronics, along with women's bikini bottoms and underwear.
Although police found evidence Volar was abusing dozens of underage girls, he was released without bail. At the time of his death he was suspected of human trafficking and child pornography — and Chrystul Kizer was among the girls police had footage of him having sex with. In June 2018, Chrystul killed him after she says he attacked her when she refused to have sex with him. At the time of his death he was suspected of human trafficking and child pornography — and Chrystul Kizer was among the girls police had footage of him having sex with.
When confronted by police, Kizer, who was 17 at the time, allegedly confessed to killing him because she was tired of him sexually assaulting her. She also alleged that he sold her to other men for sex, which is why her attorneys say she should be protected under sex trafficking victim laws. Kizer faces multiple felony charges, including first-degree intentional homicide, possession of a firearm and arson, court records show. She is currently being held on $1 million bail and faces life in prison if convicted.
District Attorney Michael Graveley built a first-degree homicide case against her and wrangled with the public defenders about whether they had the right to review the case against Volar and the accompanying video, photographic, and financial evidence. Eventually Kizer's lawyers were granted access to evidence that clearly showed Kizer had been trafficked. Federal law dictates that any child under the age of 18 who has been bought or sold for sex is a sex-trafficking victim, regardless of circumstance. Prosecutors say the law that protects those who are sex trafficked doesn't apply wholly in this case. They said they do not believe she was engaged in prostitution at the time of the crime and they don't believe her life was in danger at the moment.  Prosecutors also said they have evidence, including communications with Kizer's boyfriend and others, indicating that she plotted and planned the murder ahead of time