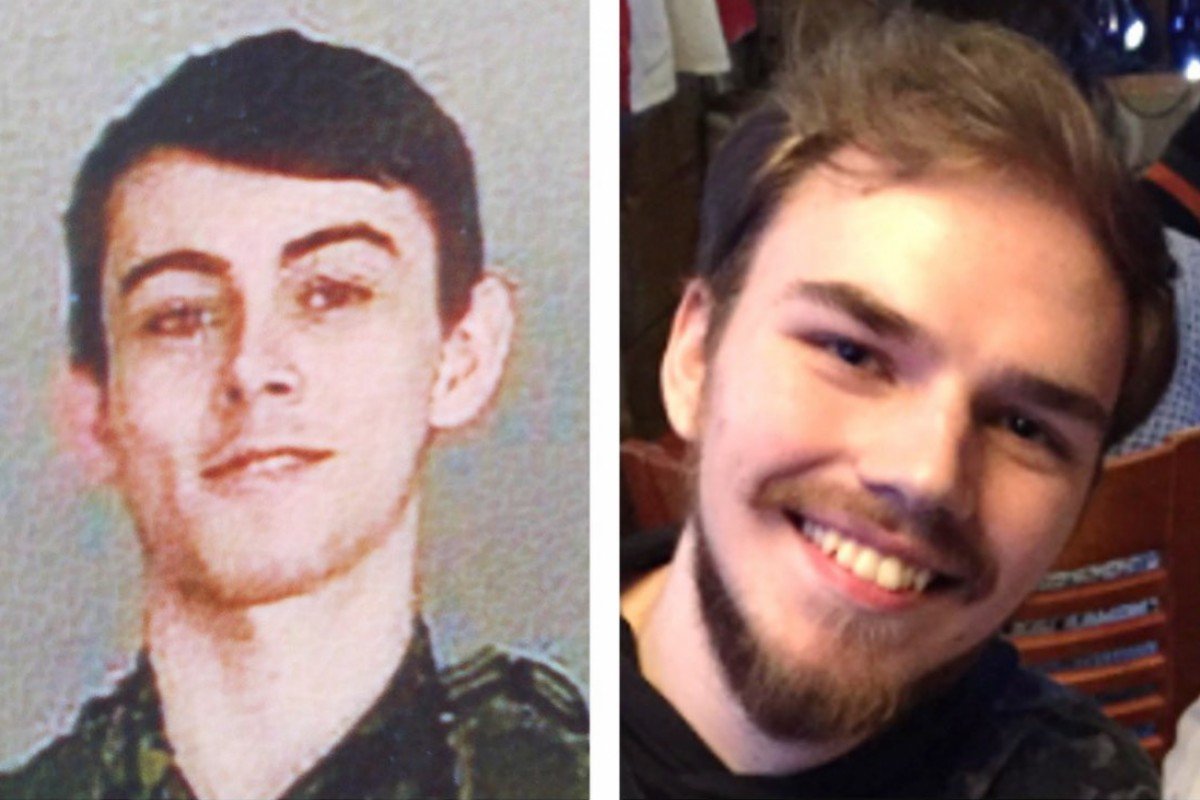 Two British Columbia teenagers previously considered to be missing are now suspects in the murder of a young couple and the death of an unidentified man in northern B.C.  Kam McLeod, 19, and Bryer Schmegelsky, 18, were last spotted in northern Saskatchewan and police believe they are the run.  McLeod is described as 6'4", approximately 169 pounds, with dark brown hair and facial hair and brown eyes.  Schmegelsky is described as 6'4", approximately 169 pounds, with sandy brown hair.   The police issued a warning to the public not to approach McLeod and Schmegelsky, saying they are considered dangerous.
Police initially investigated the disappearance of McLeod and Schmegelsky as missing cases. But they say there's now evidence to consider them suspects in the three murders.  Australian Lucas Fowler, 23, and his American girlfriend Chynna Deese, 24, a young couple on a 3 week road trip through Canada to Alaska were found shot dead on the side of a road in a remote section of the Alaska Highway.  Police believe they were killed sometime between July 14 and July 15.
Deese's brother said that the couple met while his sister was working at a hostel in Croatia. He called their relationship "the most perfect love story."  He said Deese and Fowler were both experienced travelers and took precautions while visiting other countries.  "For something like that to happen, it must have really been something because these are two people that have traveled around the world and were not, were not people to get caught off guard."
Just days later, the burned-out truck belonging to the two teens was found on Highway 37 near Dease Lake in northern B.C. The body of an unknown man was found nearby.   Police released a sketch of the unidentified deceased man in the hopes the public would be able to help identify him.  He's been described as between the age of 50 and 60 with a heavy build, grey hair, and a beard. The man would have been between 5'8" and 5'10" tall.
Another burned-out vehicle was found abandoned near Bird. It was not clear if this vehicle was linked to McLeod and Schmegelsky in any way but police believe the two may be switching out vehicles.  Port Alberni's Mayor says the small town where the teens' are from has been greatly impacted by the developing situation.  "We are a small community, and whether you know the boys or the community, everyone is connected in one way or another," Mayor Sharie Minions.  "It's definitely challenging, it has far reaching impacts for sure."
McLeod and Schmegelsky are described as lifelong friends who were former employees at a local Walmart.  They were believed to be traveling while looking for work but had dropped out of contact for several days before the first bodies were found.  The police named them as suspects in the murders during a press conference but did not release any additional information about McLeod or Schmegelsky, citing the ongoing nature of the investigations.
Former RCMP Deputy Commissioner Peter German said McLeod and Schmegelsky's fast progression from missing persons to suspects shows the impressive speed of the ongoing investigation.  "I don't think anyone would have expected this turn of events but I think that says something that the police are ahead of the game on this one."  The former commissioner said investigators would have reasonable suspicion and enough evidence to publically name the teens as suspects.  "They've obviously got forensics or witness identification of some sort that point to these two individuals. That's not to assume guilt at all," he said.