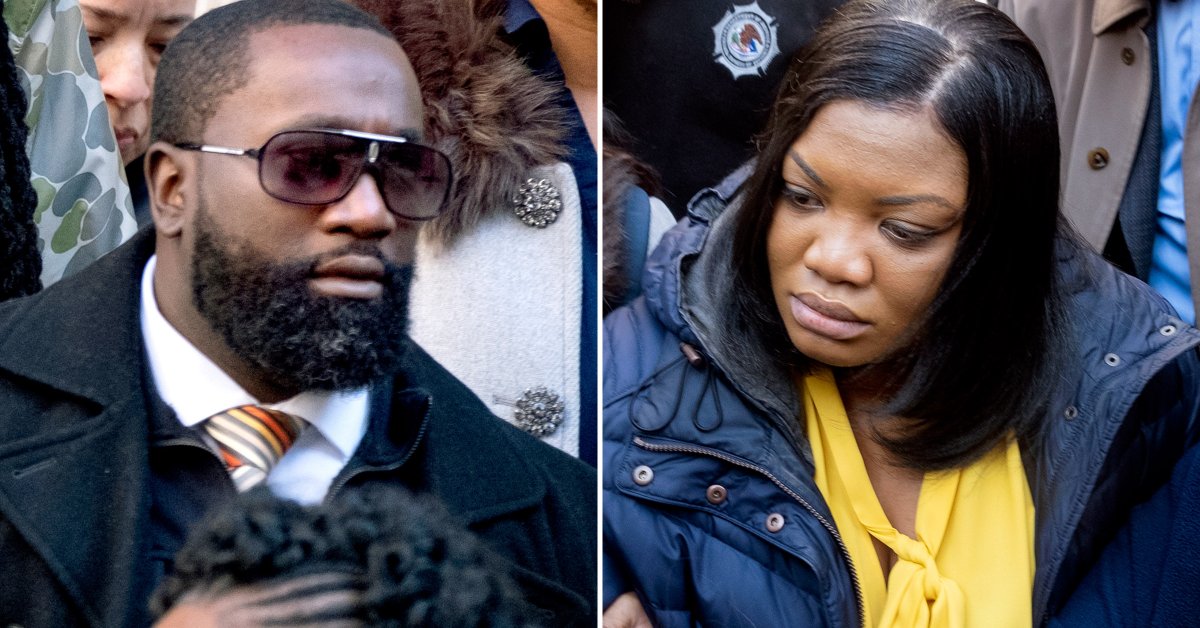 Two Manhattan federal jail guards accused of trying to cover up their failure to check on Jeffrey Epstein in the hours before his suicide are scheduled to go on trial April 20.  Tova Noel and Michael Thomas were charged in U.S. District Court with conspiracy and falsifying official records.  Prosecutors say they have hundreds of hours of video which shows the two guards were were sleeping, shopping online for furniture and catching up on sports news instead of checking on Epstein and other prisoners every 30 minutes.
Prosecutors said the guards appeared to have slept, surfed the internet, moved around a common area and sat at their desk instead of doing mandated inmate head counts and regular rounds in the special protective unit of the jail, where Epstein was being held awaiting trial.  Prosecutors say some of the video does not show anyone approaching Epstein's cell after he was last seen entering it on the night of Aug. 9.  He was found unresponsive in the early morning hours of Aug. 10th.
The indictments against them say the two guards then falsified prison records to claim they had performed their required rounds.  The guards have been charged with conspiracy to defraud the United States and with making false records.  "We allege these officers falsified records to create the appearance they were following… protocols. The security risks created by this type of behaviour are immense," FBI assistant director William Sweeney said in the statement.
US Attorney General William Barr ordered their suspension in August after the FBI opened an investigation.  Federal prosecutors later offered the guards a plea bargain but they turned it down.  "As a result of their false statements," prosecutors say, "the MCC believed prisoners in the SHU were being regularly monitored when, in fact, as a result of the defendants' conduct, no correctional officer conducted any count or round of the SHU from approximately 10:30 p.m. on August 9 until approximately 6:30 a.m. on August 10, at which time, Noel and Thomas discovered the body of MCC inmate Jeffrey Epstein, who had committed suicide overnight while unobserved."
The Attorney's Office says Noel, 31, and Thomas, 41, have each been charged with "one count of conspiring to defraud the United States by impairing, obstructing, and defeating the lawful functions of the MCC, and to make false records, which carries a maximum sentence of five years in prison.  Noel is also charged with five counts of making false records, and Thomas is also charged with three counts of making false records, each of which carries a maximum sentence of five years in prison.
New York City's medical examiner ruled that the convicted sex offender took his own life inside his Manhattan federal prison cell on Aug. 10, but a pioneering forensic pathologist told Fox News in late October that Epstein's body bore telltale signs of homicide.  Prosecutors wrote in the indictment that no one appeared to enter the area where Epstein was being held in the hours before he was found dead.  "As reflected on video obtained from the MCC'S internal video surveillance system, at approximately 10:30 p.m. on August 9, 2019… Noel briefly walked up to, and then walked back from, the door to the tier in which Epstein was housed," it said. "As confirmed by the video… this was the last time anyone, including any correctional officer, walked up to, let alone entered, the only entrance to the tier in which Epstein was housed until approximately 6:30 a.m. on August 10."