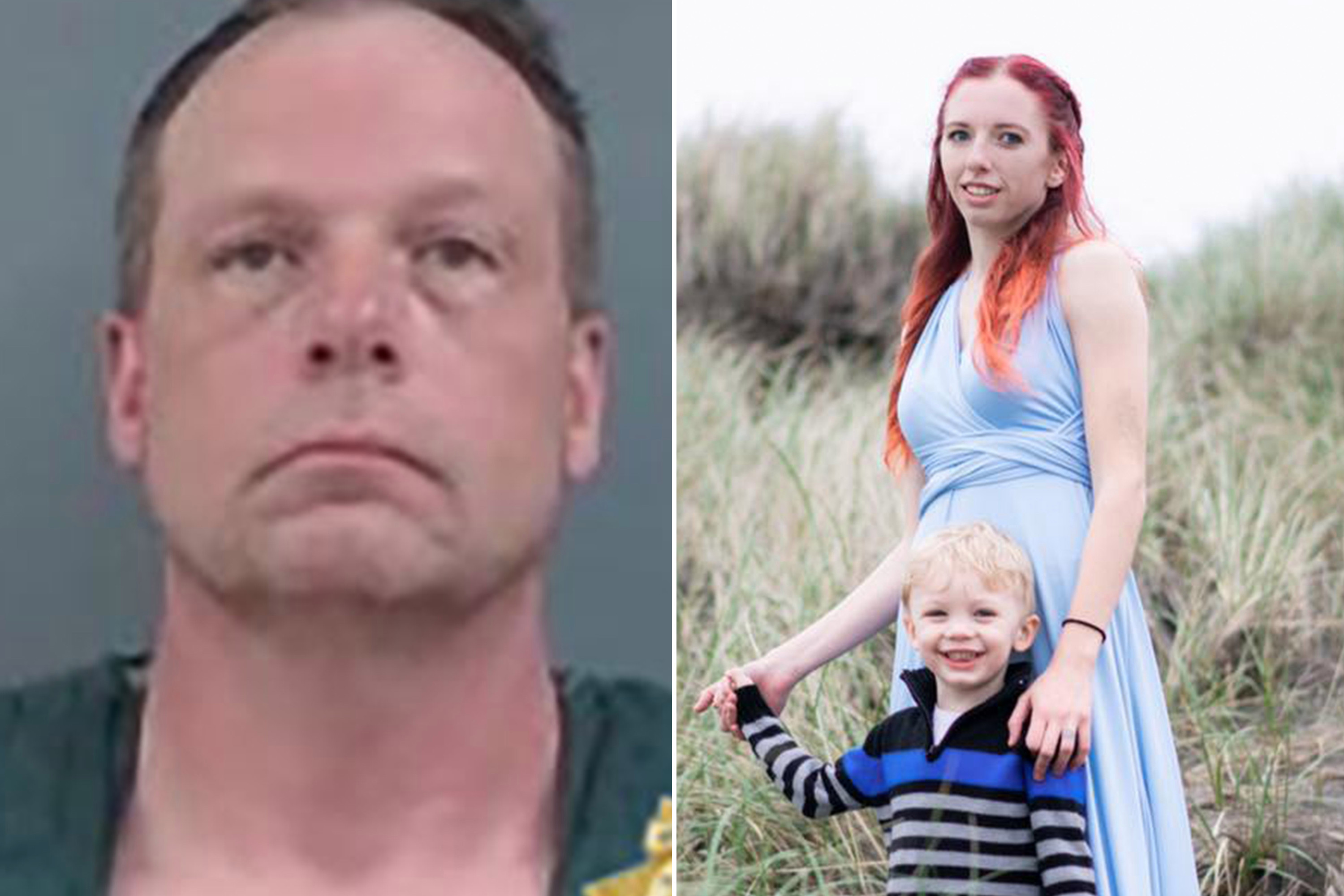 An Oregon man, Michael John Wolfe, 52, was arrested and charged in the presumed kidnapping and murder of a 25-year-old woman and her 3-year-old son.  Karissa Fretwell and the pair's son, William "Billy" Fretwell were reported missing by relatives on May 17, four days after they were last seen or heard from. Wolfe was charged with two counts of aggravated murder and two counts of kidnapping while police continue to search for Karissa and Billy.
Fretwell's vehicle is reportedly still parked on the street in front of her apartment with a child's car seat is in the back.  Karissa Fretwell is described as a white female who is 5 feet 9 inches tall and weighs about 135 pounds. She has blue eyes and naturally blond hair that is dyed red.  Billy Fretwell is described as a white male who is about 3 feet tall and weighs about 30 pounds. He has blond hair and blue eyes.  Police have been searching a rural Yamhill County property in the Hopewell area and Wolfe's Gaston home he has shared with his wife for 10 years, as part of the investigation.
Wolfe, who is married to another woman, was established as Billy's biological father through a DNA test in 2018 after Fretwell filed a petition to establish the boy's paternity.  Wolfe and Fretwell had an affair while working together at a local steel mill and the two were locked in a custody battle.  Court documents state Fretwell and Wolfe were in court as recently as April, and Wolfe was ordered to pay over $900 a month in child support and provide health insurance coverage for Billy.  The court documents state Fretwell believed Wolfe wouldn't pay child support without a court order.
Two months prior to Fretwell's disappearance, her neighbor said he heard fighting taking place in her apartment. Neighbor Robert Allen said "We heard a man and woman arguing incredibly loud. The man was swearing a lot and there was a kid crying in the background, and the woman was yelling at him to get out of her apartment."
A close friend of Karissa's, Bethany Brown, told reporters she felt some relief that Wolfe is behind bars.  "How could he do that to her and him? Little Billy, that's his son! God, it hurts," she said. "She was a good mom. She was just trying to make it through life.  "I hope he rots in prison for the rest of his life," she said.  Brown said Wolfe was apparently trying to hide the affair.  "He's married and has another kid and he didn't want anything to do with Karissa or Billy. He didn't want his wife finding out about the affair and she did find out, and that's when everything went sour.  He told her 'Don't ruin my marriage,' and, 'I can't afford this $1,100 amount in child support,'" Brown said.
Another friend, Mykeal Moats said Fretwell met Wolfe when she was living in McMinnville and was a delivery driver for a sandwich shop. She made deliveries to Cascade Steel Rolling Mills in McMinnville, where Wolfe worked. Moats said Fretwell subsequently got a security job at the industrial plant but was no longer working there.   Another friend, Bethany Brown, said Karissa had told her she found out she was pregnant three days after finding out he was married and that Wolfe had cosigned on an apartment for her provided he have a key.  Karissa told her she would come home to find him in her apartment which led her to move into a new apartment.  Moats said that Wolfe would not stop calling Karissa or showing up at her work.  She couldn't get away from him." Moats said.