6 months ago
·
by
HealthInsurance4Everyone
·
Comments Off

on Gunmen in Murder of NJ Judge's Son Linked to Another Shooting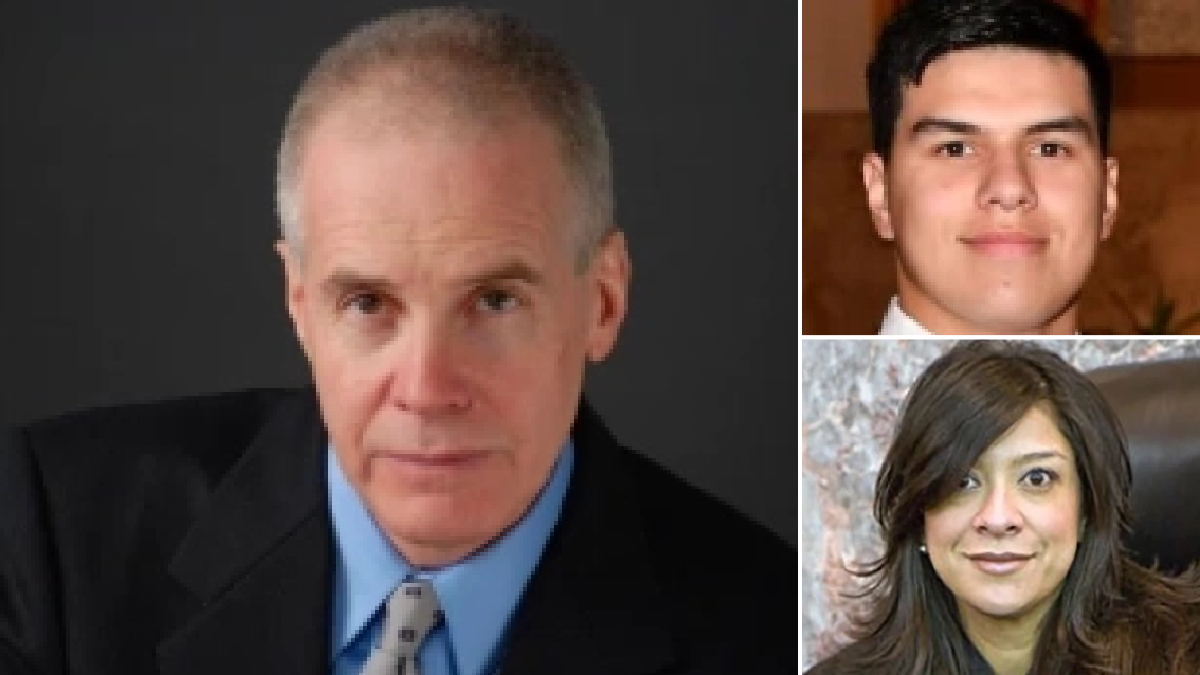 The son of a federal judge in New Jersey has died after a gunman opened fire on their home in North Brunswick. Judge Esther Salas was unharmed in the shooting that killed her 20-year-old son Daniel Anderl and critically injured her husband. Roy Den Hollander, a self-proclaimed anti-feminist lawyer, is the primary suspect in the fatal shooting that took place at Salas' New Jersey home a Sunday evening. Daniel Salas, who had just turned 20, was an only child and studying law to follow in his parents' footsteps. He graduated cum laude with honors from St. Joseph's High School in 2018 and was enrolled at The Catholic University of America in Washington, D.C.
Hollander allegedly posed as a FedEx employee when he approached Salas' home and shot her husband, Mark Anderl, and her son, Daniel Anderl, 20, before escaping in a car, according to sources. Daniel Anderl died from his injuries, and Mark Anderl was critically injured and rushed to the hospital. Salas was unharmed. Hollander was found dead by police in an apparent suicide the next day, according to investigators.
Preliminary indications are that the husband answered the door and was shot multiple times; the son came running to the door and was shot as well before the gunman fled, the sources said. Judge Salas was believed to be in the basement at the time of the shooting, and she was not injured. Hollander was found dead of an apparent suicide the day after the shooting.
The only interaction Hollander and Salas had was a civil rights lawsuit filed in 2019. A female teenager sued the Selective Service System five years ago because she could not register for the male-only draft. In her most recent opinion on the case, filed in spring 2019, Salas sided with part of the plaintiff's argument, allowing the lawsuit to move forward. The plaintiff's attorney at the time was Roy Den Hollander. That civil rights suit appears to be the only time Hollander argued before Salas in court. Hollander was replaced last June as the female plaintiff's lawyer in the lawsuit. A managing partner for Boies Schiller Flexner said that Hollander asked the law firm to take over the case because he was terminally ill. In Hollander's autobiography published on his personal website, he wrote that he was diagnosed with melanoma in 2018.
County officials in California say they received additional evidence connecting Hollander to another killing. San Bernardino County authorities released new images that captured Roy Den Hollander inside two California train stations in early July around the days he's suspected of killing Marc Angelucci. Investigators believe Hollander left New York on July 4th and arrived in at the San Bernardino train station on July 7. A second photo from inside Union Station in Los Angeles supports the claims by authorities that Den Hollander fled back to New York on July 14, three days after he drove a rental car to Angelucci's house in Cedar Pines Park and shot him.
Officials believe Den Hollander used the same gun in both of killing of Angelucci on July 11 and the shooting of Judge Esther Salas' son and husband in New Brunswick, New Jersey. According to sources, officials are investigating whether the attacks were grudge killings committed by Hollander after he knew he was dying.