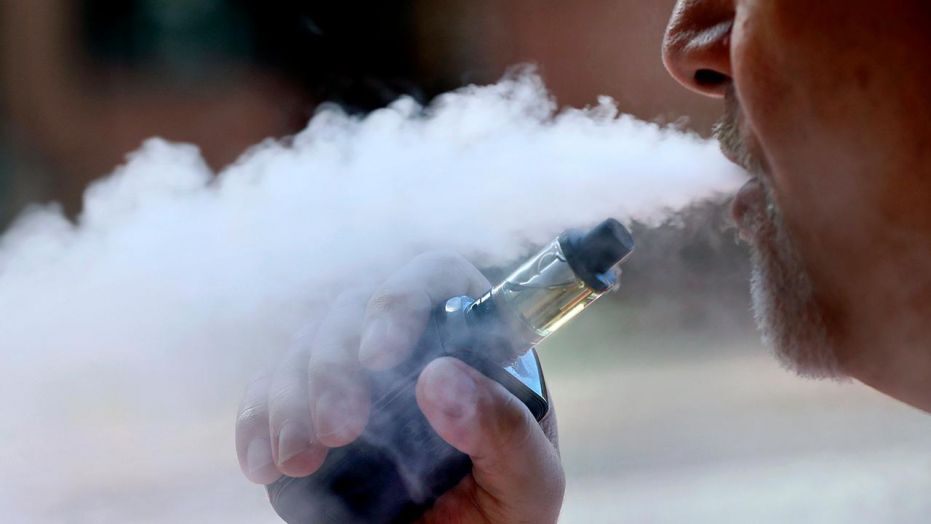 Five deaths in the US have been linked to vaping as health officials continue to grapple with the dangers of e-cigarette use and the exact cause of the deaths.  All five died after developing a severe lung illness that is believed to be linked to vaping.  The exact cause of the deaths and the dangers of vaping still remain unclear but are being investigated on both the federal and state level.
More than 450 possible cases of respiratory illnesses have been reported in 33 states after use of e-cigarette products, according to the Centers for Disease Control and Prevention.  The average age of those with the illness is 19, which is not surprising considering of the almost 10 million vapers in the US, nearly half of those are under 35, with 18-24-year-olds the most regular users.
Those who have suffered from the lung illness reported experiencing coughing, chest pain or shortness of breath before their health deteriorated to the point of respiratory failure and they needed to be hospitalized, according to the Centers for Disease Control and Prevention. Respiratory failure is where your body either can't break down oxygen, produce carbon dioxide, or both. The result is that your lungs stop working and breathing becomes difficult.  Other reported symptoms include nausea, vomiting, diarrhea, fatigue, fever and weight loss. Many victims have ended up with acute respiratory distress syndrome, a life-threatening condition in which fluid builds up in the lungs and prevents the oxygen people's bodies need to function from circulating in the bloodstream.
Those affected used a number of different devices from vaporizers to smaller e-cigarettes and a variety of different brands of liquids and cartridges.  Health officials recently said many cases involved products that contained THC, the mind-altering substance in marijuana.  The FDA has now collected over 120 samples to test for different chemicals, including nicotine, cannabinoids, additives and pesticides.
They also recently identified a common contaminant in some of the cannabis products used by patients across the country — an oil derived from vitamin E.  It remains unclear whether this is the cause or one of the causes of the illnesses.  The Centers for Disease Control and Prevention issued a statement that advised against using electronic cigarettes while it investigates the issue.   The agency also said people should stop buying vaporizers, cartridges and liquids off the street or modifying vaping products bought legally.
New York Health officials have focusing their investigation on Vitamin E acetate after they found high levels of it in nearly all of the cannabis-containing vapes tested.  At least one vape containing both cannabis and vitamin E has been linked to every patient who submitted products for testing, the New York health department said.  Vitamin E isn't known to be harmful if ingested as a vitamin supplement, but it could be dangerous if inhaled because of its "oil-like" properties. It has not been approved as an additive for New York's medical marijuana program.
Federal health officials are warning that vitamin E is likely only one piece of the puzzle. The CDC is running its own tests on more than 100 samples for vitamin E, pesticides, opioids, poisons and other toxins.  "No one substance or compound, including vitamin E acetate, has been identified in all the samples tested," Zeller said. "The samples we're continuing to evaluate show a mix of results."