3 months ago
·
by
HealthInsurance4Everyone
·
Comments Off

on FDA Issues EUA of Remdesivir To Treat Severe Covid 19 Cases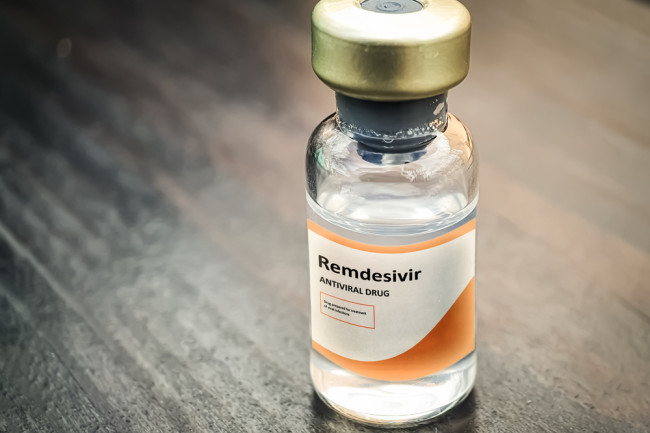 The Food and Drug Administration (FDA) announced the emergency use authorization for the antiviral drug remdesivir, after preliminary results from a federal trial showed the drug could speed recovery in patients infected with the coronavirus. The finding, which has not yet been peer reviewed, came after another study found no benefit for the drug in severely ill patients in China. The new results suggest a moderate improvement in the death rate of patients taking remdesivir, whose hospital stays were shortened, on average, from 15 days to 11.
The issuance of an EUA is different than FDA approval. In determining whether to issue an EUA, the FDA evaluates the available evidence and carefully balances any known or potential risks of any unproven products with any known or potential benefits of making them available during the emergency.  Based on evaluation of the emergency use authorization criteria and the scientific evidence available, it was determined that it is reasonable to believe that remdesivir may be effective in treating COVID-19, and that, given there are no adequate, approved, or available alternative treatments, the known and potential benefits to treat this serious or life-threatening virus currently outweigh the known and potential risks of the drug's use.
The emergency use authorization (EUA) allows for remdesivir to be distributed in the U.S. and administered intravenously by health care providers, as appropriate, to treat suspected or laboratory-confirmed COVID-19 in adults and children hospitalized with severe disease. Severe disease is defined as patients with low blood oxygen levels or needing oxygen therapy or more intensive breathing support such as a mechanical ventilator.
The EUA requires that fact sheets that provide important information about using remdesivir in treating COVID-19 be made available to health care providers and patients, including dosing instructions, potential side effects and drug interactions.  The EUA is temporary and will be effective until the declaration that circumstances exist justifying the authorization of the emergency use of drugs and biologics for prevention and treatment of COVID-19 is terminated.  It may be revised or revoked if it is determined the EUA no longer meets the statutory criteria for issuance.
Possible side effects of remdesivir include increased levels of liver enzymes, which may be a sign of inflammation or damage to cells in the liver; and infusion-related reactions, which may include low blood pressure, nausea, vomiting, sweating, and shivering.
The top coronavirus task force scientist Dr. Anthony Fauci welcomed news of the first potential treatment for COVID-19.  The U.S. government will coordinate the donation and distribution of remdesivir to hospitals in cities most heavily impacted by COVID-19. Given the severity of illness of patients appropriate for remdesivir treatment and the limited availability of drug supply, hospitals with intensive care units and other hospitals that the government deems most in need will receive priority in the distribution of remdesivir.