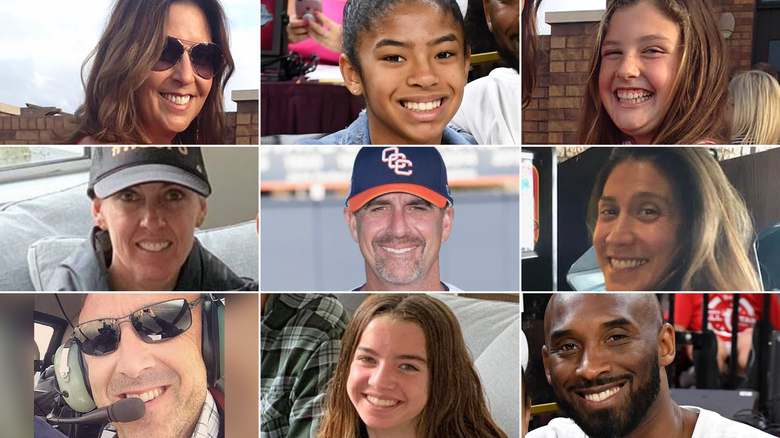 On Sunday, January 26th, nine people were killed in a helicopter crash in Casablancas California.  The crash claimed the lives of basketball ball legend Kobe Bryant and his 13 year old daughter Gianna. The other crash victims were identified as John Altobelli, 56; Keri Altobelli, 46; Alyssa Altobelli, 13;  Sarah Chester, 45; Payton Chester 13, Christina Mauser, 41 and the 50 year old pilot, Ara Zobayan.  The private helicopter was headed to the Lady Mambas' basketball game at Bryant's Mamba Sports Academy in Thousand Oaks where Gianna was scheduled to play and Kobe scheduled to coach.
Minutes before the crash, the pilot was trying to get special permission to fly though foggy conditions.   Just seconds before the crash, the pilot told air traffic control he was trying to avoid a cloud layer.  It was the last time anyone on the ground heard from him.  While federal investigators try to determine what caused the crash, excerpts of air traffic control recordings will help build a timeline of what happened in the final moments of the Sikorsky S-76B helicopter before it crashed into the hillside.  Meanwhile, the nation is mourning alongside the families of those lost in the crash.
Kobe and Vanessa Bryant were married for 19 years before the basketball star's sudden death.  They shared four daughters, Gianna, 13, was the second oldest.  Left behind are Natalia Bryant, 17;  Bianka Bryant, 3 and Capri Bryant, 7 months old.
Passengers' relatives and loved ones are telling their stories.  Christina Mauser was an assistant basketball coach at Mamba who had been personally selected for the job by Kobe Bryant, her husband, Matt Mauser.  Both Matt and Christina were teachers working at a small private school that Bryant's daughters attended.  Christina left behind three children ages 11, 9 and 3.
John Altobelli was a respected baseball coach, a man who treated his players like family and was known as "Coach Alto."  Altobelli's daughter Alyssa, was best friends with Kobe's daughter Gianna and also loved playing basketball for the academy.  Keri Altobelli was described as a great mom to the couple's children. They have two surviving children,  a daughter Lexi, in high school, and J.J., who is in his 20s.  Payton Chester, a 13-year-old basketball player, and her mother, Sarah, were also passengers on the helicopter.  They are survived by husband and father Chris and two boys Hayden and Riley, both 16.