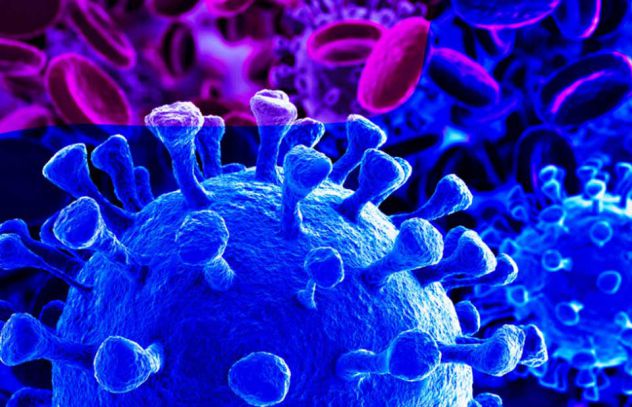 The coronavirus pandemic continues in almost every corner of the globe, with the number of confirmed COVID-19 cases worldwide surpassing 1 million people — though the true number is certain to be far higher due to a critical lack of testing globally.  The largest number of cases is in the United States with over 350,000 confirmed.  Over 10,000 people in the US have died of Covid-19 as the virus continues to spread.
In Europe, COVID-19 has pushed hospitals across the continent past their breaking points. Spain has reported over 120,000 cases and their death toll topped 10,000.  In the U.K., London's ExCeL convention center has been converted into an enormous field hospital with plans to treat up to 4,000 COVID-19 patients. Over 2,300 people have died from the disease across the U.K.
In Italy, there are over 100,000 confirmed cases and their COVID-19 deaths have topped 15,000.  It's been reported that Italy's true toll is far higher because the country can't spare the resources to test every dead body.  U.S. Vice President Mike Pence said models predict the United States faces a trajectory of COVID-19 deaths similar to Italy's.  The computer model used by the White House projects close to 82,000 COVID-19 deaths in the United States by August 4, assuming the country implements full social distancing until the end of May.
The 81,766-death projection is a slightly less grim figure than the 93,531 cited earlier by the administration. The model projects that the country may need fewer hospital beds, ventilators and other equipment than previously estimated, and that some states may reach their peak of COVID-19 deaths sooner than expected.  Not all states are using the federal government's forecasting model.
While the White House projects that coronavirus cases in the nation's capital would peak later this month, the local Washington, DC government is relying on a different computer model that says it won't peak until late June or early July.  Health experts warn against early optimism and say it's best to prepare for worst case scenarios.
Experts say that pandemic modelling is almost never precise and the Covid-19 pandemic, the uncertainty in the projections is because of lack of access to good data coupled with the fact that we just don't know enough about the coronavirus.  Another factor that adds to the uncertainty is how people will behave and what kinds of policies will be enacted to change contact patterns in the weeks and months ahead.  The ranges estimated really depends on how much people actually adhere to social distancing policies and how quickly these policies are issued.