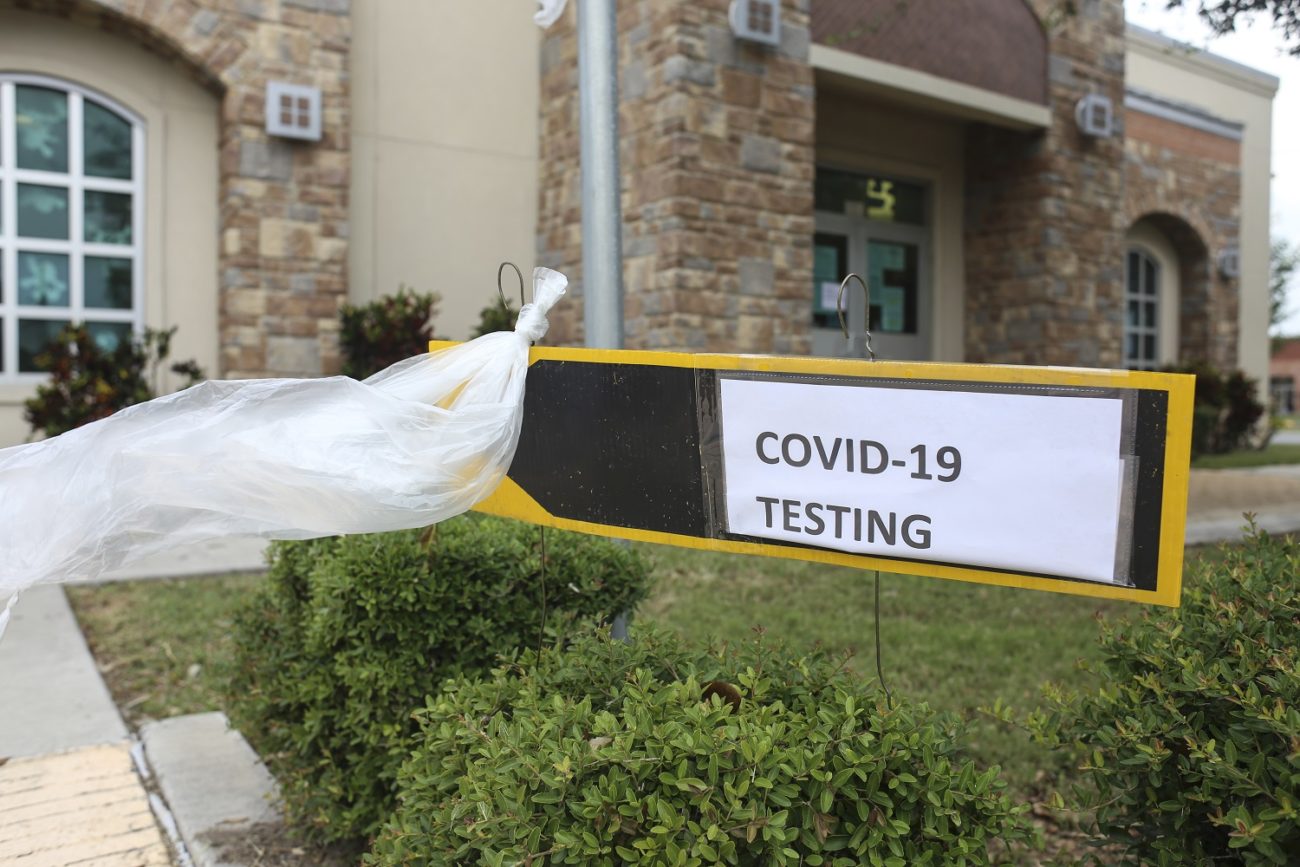 The U.S. has the highest number of confirmed Covid 19 cases by far and over 108,000 deaths while as many as 1,000 Americans are still dying per day.  With a majority of states lifting restrictions that were implemented to slow the spread of the coronavirus, close to half of the nation's states are diagnosing new Covid-19 cases in increasing quantities.  States across the US have increased testing so an increase is expected but U.S. data shows hospitalizations in at least nine states have been on the rise since Memorial Day.  In Texas, North and South Carolina, California, Oregon, Arkansas, Mississippi, Utah and Arizona, increasing numbers of COVID-19 patients are showing up at hospitals.
Texas, one of the first states to reopen, reported two consecutive days of record-breaking coronavirus hospitalizations. The state has seen a 36% increase in new cases since the end of May, with a record 2,056 hospitalizations recorded last week.  Since the start of June, 14 states and Puerto Rico have recorded their highest seven-day average of new coronavirus cases since the pandemic began.  Alaska, Arizona, Arkansas, California, Florida, Kentucky, New Mexico, North Carolina, Mississippi, Oregon, South Carolina, Tennessee, Texas and Utah are all seeing spikes in cases.
The overall numbers nationwide look relatively promising, as America's overall daily count of new coronavirus cases has declined and the number of new deaths has continued to curve downward since the pandemic hit the US.  That's primarily due to progress in previous hot spots such as Illinois, New Jersey and New York.  New York City finally reopened its economy after being the epicenter of the U.S. coronavirus pandemic for months.  If you remove the impact of New York, New Jersey, Connecticut and other hot spot states, we have a much more worrisome picture of what's happening in the U.S.
A new study showed that stay-at-home orders may have been worth it, preventing nearly 60 million U.S. infections.  Robert Redfield, head of the Centers for Disease Control and Prevention, told a House committee that many Americans are failing to heed CDC warnings that they should practice social distancing and wear masks in public since states have reopened.  Redfield said "We're very concerned that our public health message isn't resonating. We continue to try to figure out how to penetrate the message with different groups."  Public health officials have been stressing sheltering in home for three months, with people asked to reduce contacts outside their household unit as much as possible.  With the arrival of summer weather and the gradual reopening of businesses and services, people are forgetting Covid 19 is still a risk.  We don't have community immunity to COVID-19, it's still highly contagious and we don't have a vaccine and this has many worried the spikes will continue.
Public health officials have raised concern about future coronavirus spread following days of protests against police brutality across the country. The U.S. Centers for Disease Control and Prevention said it was closely monitoring the demonstrations and warned such gatherings could spur coronavirus transmission on a wide spread level.