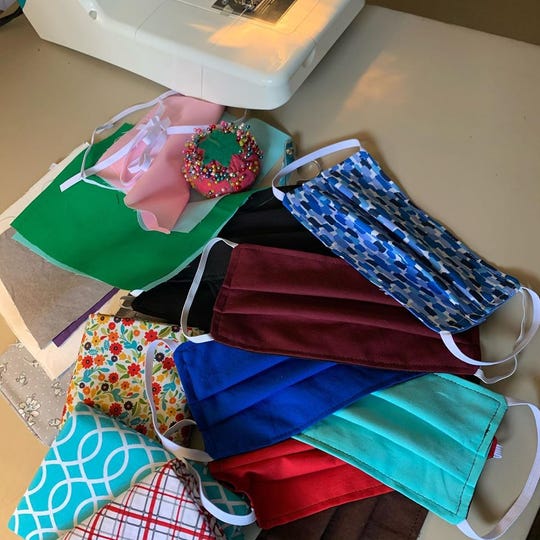 There are almost 8,000,000 confirmed cases of the coronavirus worldwide, with over 420,000 deaths. As many countries open up again, the World Health Organization warned the situation is getting worse globally. Nearly 75% of recent cases came from 10 countries, mostly in the Americas and South Asia, said the WHO. The WHO also said that the spread of COVID-19 by asymptomatic people appears to be rare.
Latin America remains the epicenter of the pandemic now with the highest tolls reported in Brazil, Mexico, Chile and Peru — which together account for over 1 million confirmed cases. The WHO said Central and South America have likely not reached peak transmission yet. Cuba remains announced they are closing in on the tail end of the pandemic, where infections have been on the decline for two months.
The number of confirmed coronavirus cases continues to rise in U.S. states that were among the first and most aggressive to reopen, leading some local officials to reconsider reopening plans. In Oregon, Gov. Kate Brown announced a 7-day statewide pause on further reopening as health officials study the data and try to contain budding outbreaks. In Arizona, Gov. Doug Ducey tried to reassure people that the rise in confirmed cases was expected and that the state's hospitals have the capacity to handle a further surge.
Recent data shows 21 states have seen an increase in their average daily new Covid 19 cases this week than in the previous week. Alabama, Oregon and South Carolina are among the states with the biggest increases. Alabama saw a 92 percent change in its seven-day average, while Oregon's seven-day average was up 83.8 percent and South Carolina's was up 60.3 percent. Hospitalizations have risen as well. For example, Arkansas has seen a 120.7 percent increase in hospitalizations, from 92 cases to 203, since Memorial Day.
Health officials warn that mass gatherings of any type could worsen the spread of the virus, as the 2020 election heats up and nationwide protests against racism and police brutality stretch into their third week across the globe. CDC continues to study the spread and effects of the novel coronavirus across the United States. We now know from recent studies that a significant portion of individuals with coronavirus lack symptoms ("asymptomatic") and that even those who eventually develop symptoms ("pre-symptomatic") can transmit the virus to others before showing symptoms. This means that the virus can spread between people interacting in close proximity—for example, speaking, coughing, or sneezing—even if those people are not exhibiting symptoms.
In light of this new evidence, CDC recommends wearing cloth face coverings in public settings where other social distancing measures are difficult to maintain (e.g., grocery stores and pharmacies) especially in areas of significant community-based transmission. It is critical to emphasize that maintaining 6-feet social distancing remains important to slowing the spread of the virus. CDC is additionally advising the use of simple cloth face coverings to slow the spread of the virus and help people who may have the virus and do not know it from transmitting it to others. Cloth face coverings fashioned from household items or made at home from common materials at low cost can be used as an additional, voluntary public health measure.