3 months ago
·
by
HealthInsurance4Everyone
·
Comments Off

on Canada Bans Assault Rifles After Nova Scotia Shooting Spree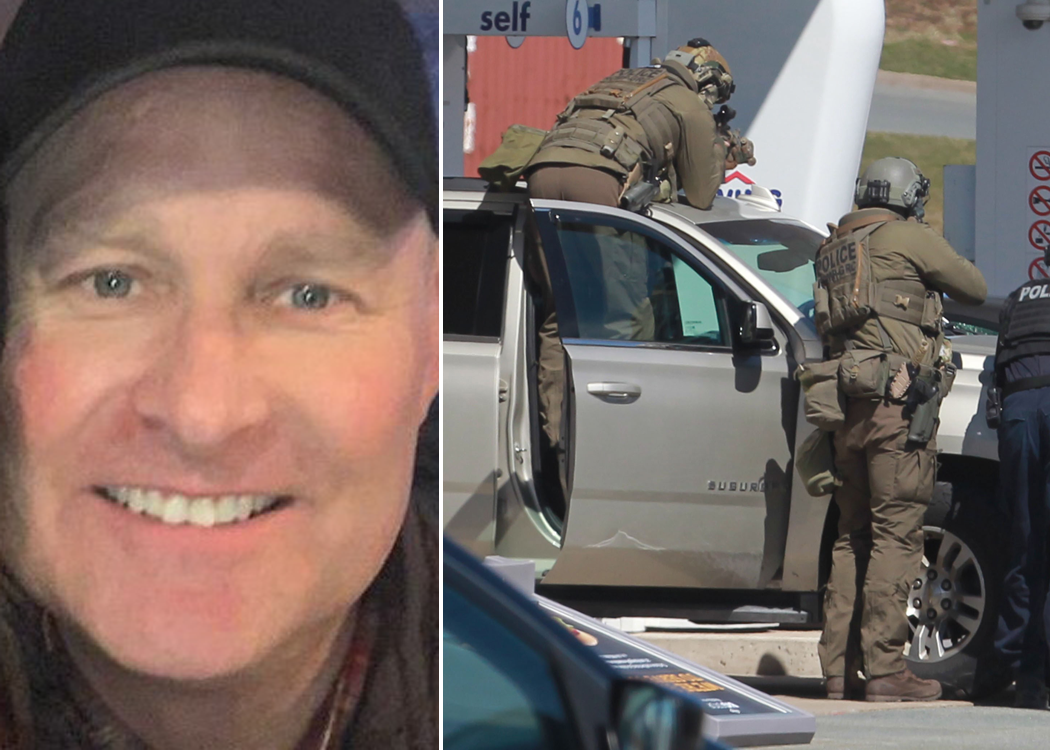 Canada is banning military-style assault firearms, including the AR-15, two weeks after a gunman in Nova Scotia killed 22 people during a 12-hour rampage — the worst mass shooting in Canadian history. A domestic assault late Saturday night is suspected to be the catalyst of the Nova Scotia shooting rampage that left 22 people dead. The rampage began in the quiet town of Portapique on Cobequid Bay began after the gunman assaulted his longtime girlfriend. Police said Gabriel Wortman, 51, led police on a miles-long manhunt across the Canadian province. He died after a confrontation with police. He was wearing a RCMP uniform and drove what appeared to be a police cruiser.
When Prime Minister Justin Trudeau announced the ban he said "We are closing the market for military-grade assault weapons in Canada. We are banning 1,500 models and variants of these firearms by way of regulations. These weapons were designed for one purpose and one purpose only: to kill the largest number of people in the shortest amount of time. Families of the victims deserve more than thoughts and prayers." Family and friends of the victims have said that an emergency alert by police could have prevented some deaths. Police on Wednesday admitted that they failed to issue a timely alert to the public. Police learned about the gunman's attire and vehicle from his girlfriend after 7 a.m. but the formal process for issuing an alert still took several hours to make its way up the chain of command. Nearly three hours after they learned the identity of the suspect, an alert had still not been issued. Prime Minister Justin Trudeau said the failure to issue an alert would be part of a larger investigation.
Police believe a domestic assault triggered the shooting spree. The couple returned home after arguing at a nearby party shortly before 10pm, where Wortman attacked his girlfriend and she fled into the woods to hide. Wortman then set his house on fire and returned to the party where he opened fire, killing seven people. The first 911 calls reporting gunshots were made at 10:01pm. When officers arrived on the scene at 10:26pm, they discovered thirteen victims who had been shot and killed both inside and outside of eight homes on Orchard Beach Drive and Portapique Beach Road, three of which were burning. Police said many had died while trying to escape the flames or in helping other victims. Wortman also shot and injured two dogs.
Police initially believed the killings were confined to the area and ordered a lock down. But the rampage, which spanned 16 locations, continued, with the gunman killing nine other people over several hours, police said. Wortman's injured girlfriend emerged from the woods several hours after the first shooting deaths, just after 7am Sunday. She is still recovering from serious injuries but provided police key information about the gunman including a description of him, that he was impersonating an officer and a possible list of targets.
During his rampage, Wortman arrived at a home of acquaintances and killed the two occupants, as well as a neighbor who came to help. After setting the house on fire, police say he pulled over two vehicles and killed the occupants. He also shot and killed a woman walking along the road. Sometime before 10:49am, Wortman pulled alongside RCMP Constable Chad Morrison's cruiser on Route 2 in Shubenacadie. Morrison had planned to meet fellow officer Heidi Stevenson at that location. Wortman shot into the car, injuring Morrison, who drove to a nearby hospital after reporting Wortman's location.
As Wortman fled the scene, he collided head-on with Stevenson. Stevenson engaged Wortman, who shot and killed her, before taking her sidearm and ammunition. He also set both cars on fire and killed a nearby motorist who stopped to help. He then stopped at the home of a woman he knew and killed her before stopping for gas. Wortman was recognized by a RCMP officer at the gas station and was fatally shot.