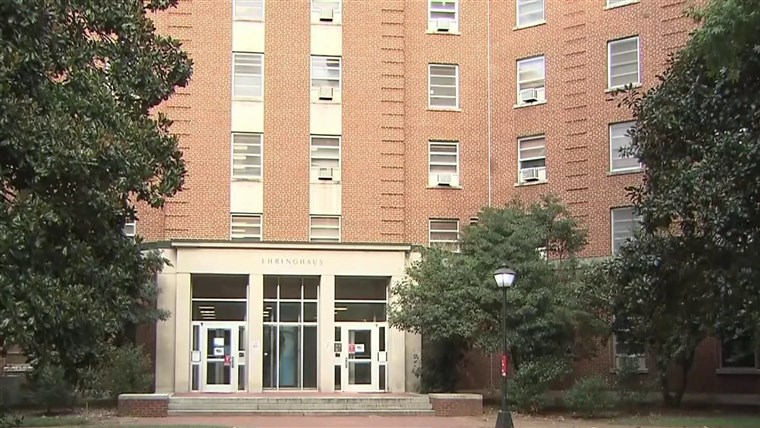 The U.S. reported another 43,000 coronavirus cases and more than 1,300 deaths from COVID-19 on, bringing the official U.S. death toll to nearly 172,000.  Public health officials are expressing alarm as the number of daily COVID-19 tests across the country has dropped 17% since mid-July, making it harder for states to track the outbreak. The Centers for Disease Control is warning infection rates are "steadily increasing" in children as millions of students have started or are preparing to return to school.
As global confirmed coronavirus cases topped 22 million, the World Health Organization warned Tuesday that young adults and children are increasingly driving the spread of COVID-19. WHO officials said recent outbreaks in Australia and the Philippines were sparked mostly by people younger than 40, while WHO epidemiologist Maria Van Kerkhove warned younger people are not immune to the worst effects of the virus.
A surge in coronavirus cases at the University of North Carolina at Chapel Hill has forced the school to switch to remote learning, after 177 students tested positive for COVID-19 during the first week of in-person classes.  The school said in a statement that the Covid-19 "positivity" rate jumped to 13.6% from 2.8% just a week before.  At the time of the announcement, the school had tested 954 students, with 177 in isolation and 349 in quarantine, both on and off campus.
In Indiana, the University of Notre Dame canceled all in-person classes and said it would move to online-only instruction. The university's sole testing site has been inundated since students returned in early August, identifying a total of 336 coronavirus cases.  Notre Dame contends that most infections stem from two off-campus parties thrown by seniors but cases have surged as students introduce the virus to new social groups, straining the school's resources.
Michigan State University announced it would require undergraduates to study remotely (graduate students and students who take part in athletics are exempt from the mandate). According to NPR, the directive was issued before many students returned to campus, as classes don't resume until early September. The university released a statement on Tuesday saying, "Given the current status of the virus … it is unlikely we can prevent widespread transmission of COVID-19 between students if our undergraduates return to campus."
According to recent data from the Centers for Disease Control and Prevention (CDC), non-Hispanic American Indian or Alaska Native people had an age-adjusted COVID-19 hospitalization rate about 5.3 times that of non-Hispanic white people. COVID-19 hospitalization rates among non-Hispanic Black people and Hispanic or Latino people were both about 4.7 times the rate of non-Hispanic white people.  While there's no evidence that people of color have genetic or other biological factors that make them more likely to be affected by COVID-19, they are more likely to have underlying health conditions. Having certain conditions, such as type 2 diabetes, increases your risk of severe illness with COVID-19. But experts also know that where people live and work affects their health. Over time, these factors lead to different health risks among racial and ethnic minority groups.
A summer of waning social distancing restrictions has caused a surge in Covid cases among those under 35.  Maria Van Kerkhove, PhD, WHO's COVID-19 technical lead and an infectious disease epidemiologist warns "We are seeing people, even young people, who are ending up with severe disease. We are seeing young people who are ending up in ICU. And we are seeing young people who are dying from this virus."