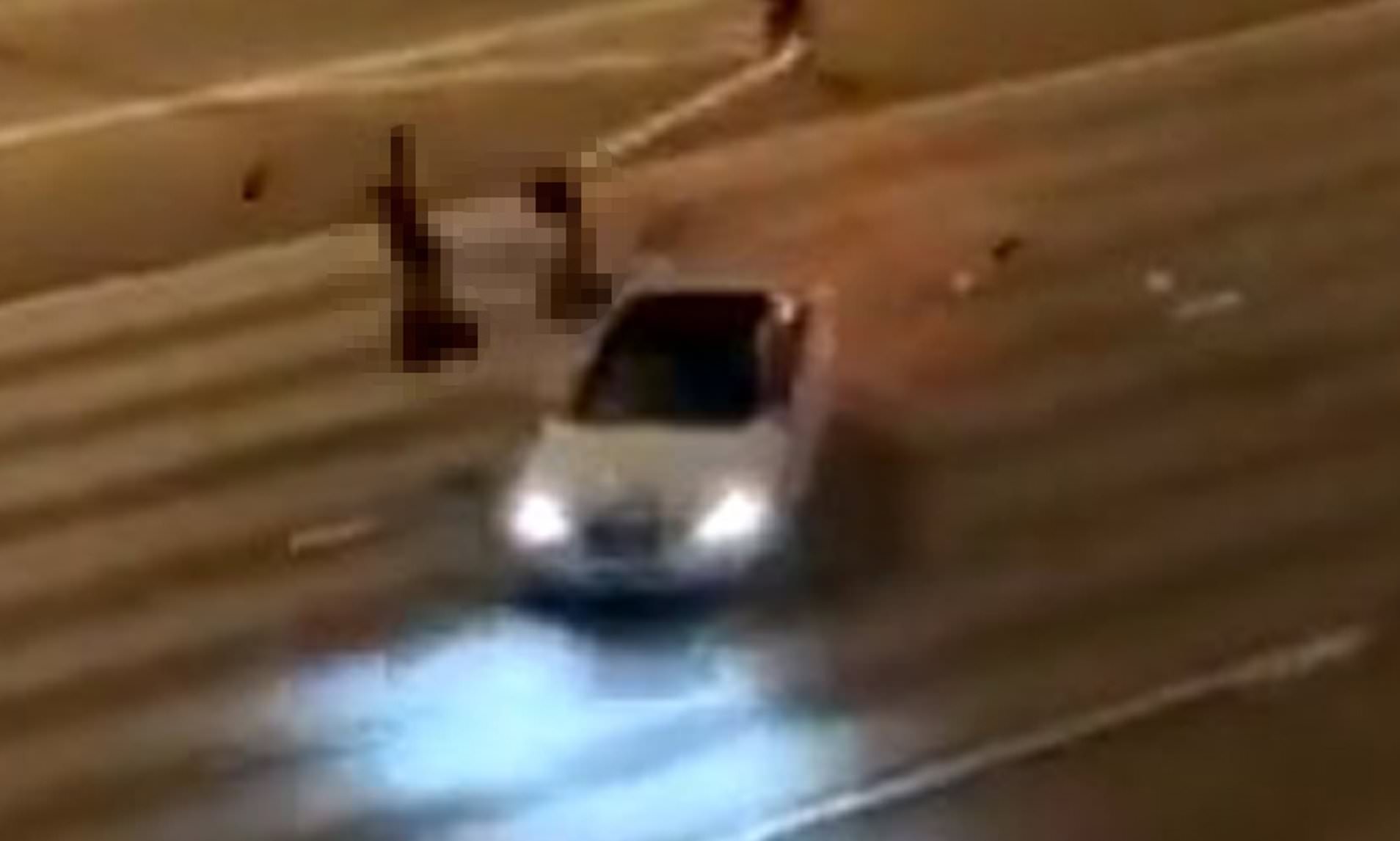 Researchers at the University of Chicago have documented 50 incidents of Black Lives Matter protestors being hit by cars from May 27 to June 17 across the country. The rash of attacks where they say right wing extremists have used their vehicles as weapons against Black Lives Matter protestors. Of those, five were by law enforcement and 45 by civilians. At least 18 are categorized as deliberate attacks; another two dozen are unclear as to motivation or are still under investigation, according to a count released Friday by Ari Weil, a terrorism researcher at the University of Chicago's Chicago Project on Security and Threats. Weil has tracked vehicle-ramming attacks, or VRAs, since protests began.
Four were ruled accidental, including the viral incident when a tanker barreled down a highway in Minneapolis, sending terrified protesters running for their lives. Authorities later released the driver without charges, saying he had acted foolishly but did not deliberately target protesters.
The 20 people facing prosecution in the incidents include a state leader of the Virginia Ku Klux Klan, as well as a California man who was charged with attempted murder after antagonizing protesters and then driving into them, striking a teenage girl. Video footage of some attacks shows drivers yelling at or threatening Black Lives Matter protesters before hitting the gas.
In New York, an SUV driver sped through a peaceful protest march in Times Square, narrowly missing several people. In Bloomington, Indiana, two people were injured when a driver rammed a peaceful march demanding justice for a Black activist who survived an attempted lynching. In Long Island, New York, police arrested a man after he allegedly plowed his SUV into a crowd of Black Lives Matter protesters, injuring two people. One ramming in Boston unfolded live on the local TV news, with the reporter at the scene saying, "Several people just got hit! Several people just got run over!"
A 27-year-old man, Dawit Kelete was charged with vehicular homicide, vehicular assault and reckless driving after barreling into a Black Lives Matter protest on a closed Seattle freeway, killing protester Summer Taylor, 24, and seriously injuring nother protester, Diaz Love, 32. Kelete allegedly drove his white Jaguar onto a closed section of the interstate where ongoing demonstrations have been occurring, and slammed into Taylor and Diaz.
Surveillance video captured the 2013 Jaguar apparently speeding down the freeway, swerving around cars supporting the protest that were blocking the lanes, and striking Taylor and Love, who were walking on the shoulder. The blow knocked them into the air, over the roof of the vehicle, and onto the pavement. According to the charging documents, Kelete allegedly did not slow down as he drove on the shoulder, aiming for the two.
The last rash of vehicle rammings occurred in 2015 and 2016, Weil said, when the "Run Them Over" meme was popularized in far-right circles in response to Black Lives Matter protests and demonstrations against the controversial Dakota Access Pipeline. The most high-profile attack occurred a year later, during the 2017 Unite the Right rally in Charlottesville, Virginia. James Alex Fields previously espoused neo-Nazi and white supremacist beliefs. He was convicted of hit and run and first degree murder after he plowed his car into a crowd, killing 32-year-old Heather Heyer and wounding dozens of others.
"To see dozens of these incidents occur over two weekends was surprisingly high. I want to caution that this isn't just a far-right, neo-Nazi thing, but it's becoming something that's encouraged broadly, and I think that should worry everyone," Weil said.