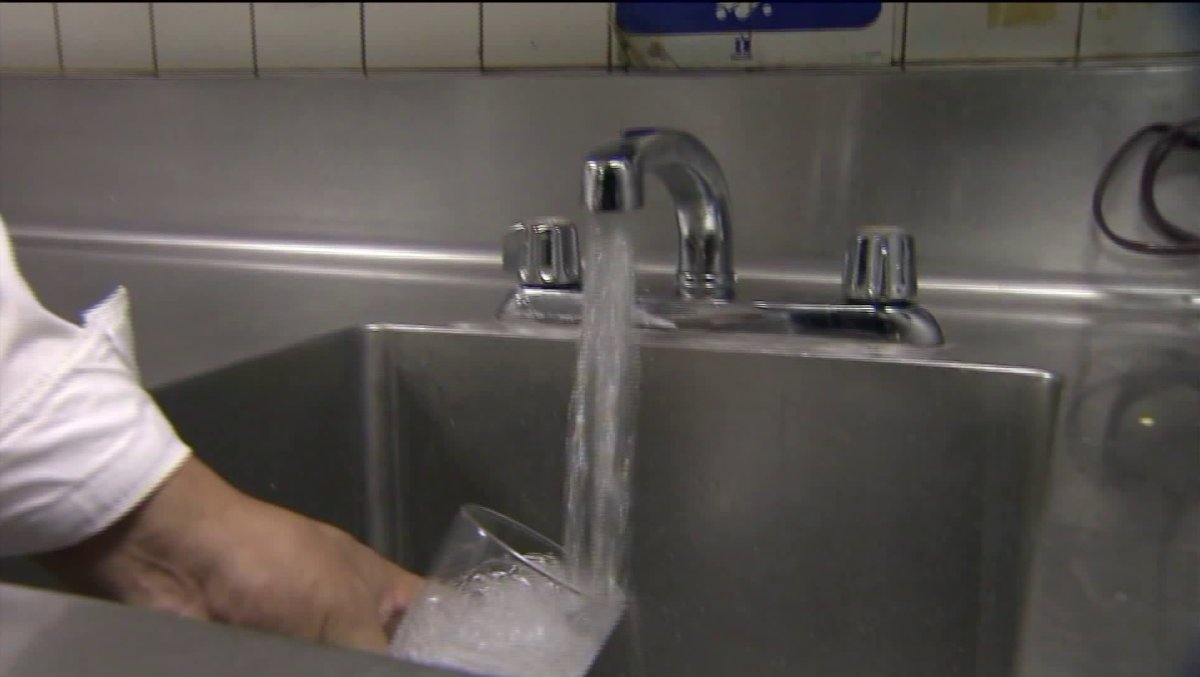 Newark, New Jersey's water crisis is growing worse as authorities temporarily halted their distribution of bottled water to families whose tap water is contaminated with lead.  The Environmental Protection Agency told city officials to distribute bottled water "as soon as possible," after it determined that water filters were ineffective at safely filtering lead from the water supply of thousands of homes. State and local officials began offering free bottled water to 15,000 Newark households, and hundreds of people queued in long lines in the summer heat for their allotment.  Officials stopped handing out the water after discovering many of the bottles had exceeded their best-by date.
The levels of lead in Newark, New Jersey's drinking water are some of the highest recently recorded by a large water system in the United States.  City and state officials have been violating the Safe Drinking Water Act in several ways, such as failing to treat its water to prevent lead from flaking off from pipes into residents' drinking water and neglecting to notify people about the elevated levels and the health risks.  For years, the city has had the greatest number of lead-poisoned children in New Jersey. This likely stems from a variety of exposures to lead, including from contaminated tap water and other sources.
One way lead particles get into water is through corrosion in pipes and it's believed to be the cause in Newark.  The metal in lead service plumbing lines starts to tear away and mix with the water passing through. This is often apparent in older pipes; in some affected Newark neighborhoods, pipes are over 100 years old.  Citywide tests conducted in June 2017 showed that more than 10% of homes across Newark had twice the amount of lead that is considered safe according to federal law.
The Natural Resources Defense Council (NRDC), an environmental and health advocacy group, sent a letter to officials in Newark later that year saying that they had failed to address the lead contamination issue.  After the city failed two more citywide lead tests in December 2017 and June 2018, the city announced in October that year that it would provide over 40,000 water filters to residents.  After the city then failed a fourth consecutive lead test in December 2018, Newark Mayor Ras Baraka wrote an open letter to the President asking for federal help to fix the water system in the city.
The city failed another lead test in June 2019 and in August, after testing three homes that were using water filters provided by the city, officials found that two of those homes still had elevated levels of lead in them.  After the results of their water filter tests, city officials have begun handing out packages of bottled water to Newark residents, in accordance with guidance from the Environmental Protection Agency (EPA).
There is no safe level of lead exposure and pregnant women and children are most at risk.  Even low lead levels are associated with serious, irreversible damage to developing brains and nervous systems. Lead exposure is also linked to fertility issues, cardiovascular and kidney problems, cognitive dysfunction, and elevated blood pressure in otherwise healthy adults.