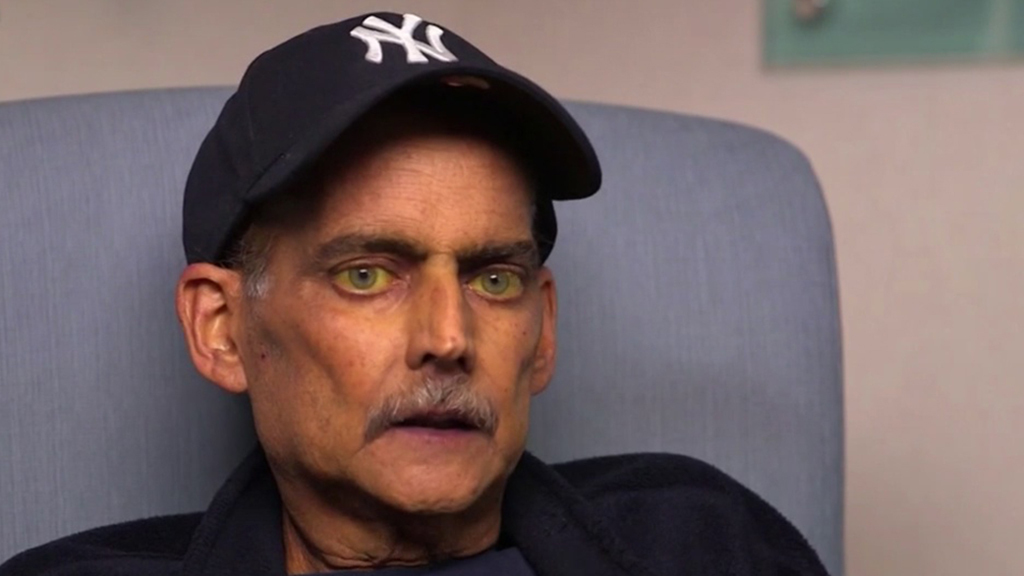 Former New York City police detective, and outspoken advocate for 9/11 responders, Luis Alvarez died Saturday at the age of 53, after a three-year battle with cancer. Alvarez, woked at Ground Zero after the 9/11 attacks and fought for the 9/11 Victim Compensation Fund.  His death came weeks after he testified before Congress to urge lawmakers to extend the victim compensation fund that many first responders depend on to pay their medical bills.
Alvarez spoke before Congress, alongside other 9/11 responders and former "Daily Show" host Jon Stewart, urging lawmakers to extend healthcare protections for rescue workers like himself, who became sick after responding to the September 11, 2001, terror attacks in downtown Manhattan.   Alvarez told Congress "  I did not want to be anywhere but Ground Zero.  This fund is not a ticket to paradise. It is there to provide for our families when we can't. Nothing more. You all said you would never forget. Well, I'm here to make sure that you don't."
Alvarez emphasized that future families stand not only to experience the stress of fighting these terrible illnesses but that their struggles would be compounded by the unconscionable financial burden of trying to fund their healthcare."  The House is expected to vote this month to permanently extend the September 11th Victim Compensation Fund, and Senate Majority Leader Mitch McConnell told a group of first responders last week the Senate would work to pass its authorization by August.
Alvarez was a toddler when his family moved to New York. He signed up for the Marines Corps when he was 18. He went on to join New York's police department in 1990 and became a highly decorated officer, working undercover and on the bomb squad.  After the 9/11 attacks, Alvarez spent 3 months at ground zero pulling people from the rubble and clearing away debris.  He was diagnosed with cancer several years ago and underwent dozens of rounds of chemotherapy.
Alvarez, 53, a husband and father of three sons, died in hospice care surrounded by his family.  He was remembered for his "tenacity and resilience" at a solemn and emotional funeral on Wednesday.  After his cancer diagnoses, he showed "tenacity and resilience that even surprised his oncology team," said his sister, Ida Lugo. "Nevertheless, chemo became his prison, his jail. Often isolating him from the world, too sick to engage.  He wanted to urge our government to do the right thing," Lugo said. "It became my brother's dying wish, the legacy he wanted to leave that the bill protecting the Victim Compensation Fund be passed."
Thousands came to honor the hero including family members, friends and uniformed officers, some of them in tears,.  They stood at attention as two fire engines hoisted a huge American flag outside the Long Island funeral home where 53-year-old Luis Alvarez was remembered at a wake a day earlier. A hearse carrying the remains of the retired detective rolled slowly underneath it as the somber procession to the memorial service at Immaculate Conception Church in Astoria got underway.
As of Wednesday, 222 NYPD officers, including Luis Alvareaz, have died from 9/11 related illnesses.  The bill to extend the Victim Compensation Fund passed a House committee in June and is awaiting a full House vote before it is taken up by the Senate.